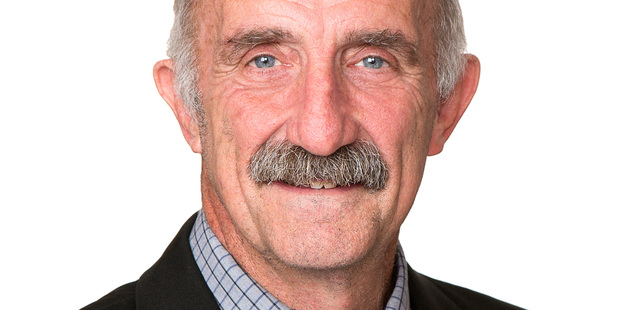 More than 60 people turned out for an, at times, heated public meeting about the fate of the Hokianga visitor information centre.
The meeting was held yesterday afternoon outside the i-Site in Opononi and attended by Far North Mayor John Carter as well as a "real cross section" of the community, Hokianga resident Peter Oldham said.
Mr Carter started by apologising for the debacle which will see the area lose its purpose-built i-Site and laying the blame with the previous council, an explanation Mr Oldham said was starting to wear thin.
The meeting was relaxed but there were a few hecklers and at one stage Mr Carter threatened to leave. Mr Oldham said the upshot was that a working party made up of representatives of the Kaikohe-Hokianga Community Board, the Opononi and Omapere Ratepayers and Residents Association and the Hokianga Tourism Association would investigate options for a replacement i-Site.
The group met straight afterwards in the Opononi hall with community board chairman John Schollum describing the first meeting as positive.
Mr Carter said the outcome of the public meeting was constructive but conceded many people were "deeply unhappy".
In future, when issues about community amenities arose, the community board would consult with local residents and make a recommendation to the council.
The decision to lease the building for a grocery store had been made at the council's first meeting after the election but the situation was a carry-over from the previous council, Mr Carter said.
The combined i-Site and Hokianga Economic Development Centre opened in 2010 at a cost to ratepayers of about $800,000. It was built as a public-private partnership, with the council paying for the building and amenities including the carpark and the Lloyd Family Trust providing the land.
From March 31, however, the building will be leased to to Paresh Patel, operator of the Opononi Four Square store destroyed by fire in June 2013.
Rebuilding of the store is under way but it is understood Mr Patel asked if he could stay in the i-Site building, currently in use as a temporary grocery store, because of a planned rent increase at the rebuilt shop. The lease to Mr Patel is understood to give the council an annual surplus of about $13,000.
The owners of the rebuilt store are also understood to be unhappy about being left without a tenant and have put the building on the market.