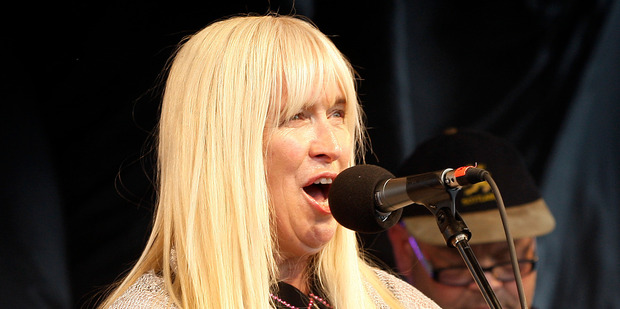 The Sou'westers and several other acts from points south and west have breezed into the north-east and put on a fine show at the Summer Country Music Festival at Marsden Point.
The first one-day festival of its kind will be back and will become a feature of the Northland entertainment calendar, the organisers are promising.
The doors opened at 10am yesterday to a line-up of well-known folk, rock and traditional country flavoured music, the festival going on until late.
Headlining the evening were True Legends (featuring Gray Bartlett, Brendon Dugan and Jodi Vaughan), Suzanne Prentice and the Warratahs. They were joined by Larry Morris's Rebellion, the Sou'westers, Trevor Stevens' The Beasts, Toni Gibson, David Coleclough and The Hipshooters. Local talent included Co Lab, Scarlet Rose, Te Rina Kahle and Jill Kahika.
The Warratahs, stars of late 80s NZ music scene, came together for the event after not having worked as a group for some time.
Sou'westers vocalist and songwriter Aly Cook said the group - whose members are from Nelson, Hokitika and Christchurch, including Dean Hetherington from the Coalrangers and Kiwi rock and alternative country music master Liam Ryan Liam - were thrilled to be invited north for the event.
"It's good to be here in this fantastic place but what was really special about arriving was the powhiri for the performers last night," Ms Cook said. "It was a great way to be welcomed to the land, and great musically, too.
"It's nice to be back in Northland."
The Sou'westers all-original album Going West sat on the New Zealand Music Charts for six weeks last year and the band recently performed in the Australian Gympie Music Muster.
By early afternoon, about 200 people were enjoying the friendly, slightly low-key atmosphere, with a choice of outdoor seating or shade in the huge marquee.
Although the change was not widely advertised, the organisers decided at the last minute to lower the ticket price from $85 to $50 for people arriving after 5pm.
"It's a work day for most people. We know most won't arrive until after then, and we expect it to be really lively after that."
Ms Colvin said she was thrilled with the response from legendary New Zealand country musicians when she put out the idea for the "by locals, for locals" festival.