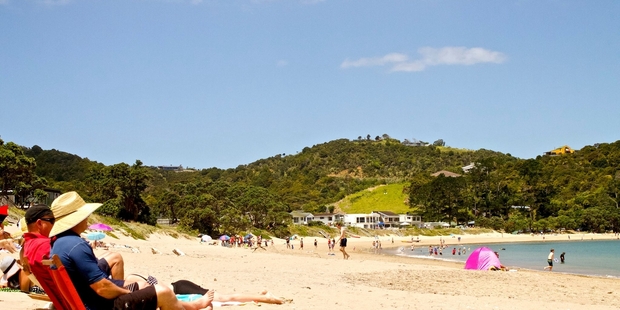 Resolving to do things differently as the New Year arrives is a practice that dates 4000 years.
The ancient Babylonians made promises to their gods at the start of each year to return borrowed goods and pay their debts.
In exchange, they expected divine good grace through the next 12 months.
Today, the tradition continues, but the promises are generally made to oneself and have a tendency to wane as the weeks unfold.
Like Oscar Wilde once said: "Good resolutions are simply cheques that men draw on a bank where they have no account."
Among the most popular New Year's resolutions are weight loss, exercise, quitting smoking, debt repayment and better money management.
However, a University of Bristol study in 2007 found 88 per cent of people who made resolutions fail, even though more than half were confident they would succeed when they made them.
A Herald-DigiPoll showed 55 per cent of Kiwis made New Year's resolutions last year, a third of whom subsequently broke them.
The number one Kiwi resolution was to lose weight, followed by spending less and being kinder.
The professor of psychology at Carleton University in Canada, Timothy Pychyl, says resolutions are a form of "cultural procrastination" in the quest for personal reinvention. People make resolutions to motivate themselves, but aren't actually ready to make any significant changes.
That is why the failure rate is so high.
Another theory labels the ritual "false hope syndrome" - where resolutions are unrealistic and out of alignment with the person's view of themselves. But making positive affirmations about yourself that you don't really believe ultimately work adversely to damage self-esteem.
Brain scientists studying behaviour have discovered that to making lasting resolutions requires a "rewiring" of the brain, Psychology Today reported last New Year.
MRI scans showed habitual behaviour is created by thinking patterns, which in turn create memories and neural pathways.
These memories form the basis for default behaviour people revert to when they are faced with a decision.
Efforts to change the default setting by trying "not to do it" only strengthen it.
Real change is only achieved by creating new neural pathways and ways of thinking, the research found.
A century ago, promises of self-improvement were likely pious and focused on developing personal character. Today, the resolutions people make are much more likely to revolve around health and appearance.
Quit smoking services around the country say this time of year sees a surge of people wanting to quit as part of a New Year's resolution.
Jenny Craig is another service people seeking reinvention flock to as the year comes to a close.
Jenny Craig NZ marketing director Jacinta Whitehead says there is a "peak" of new and return customers during the New Year period.
January generally experiences an 80 per cent increase, when compared with June figures, she says.
Holistic health expert Libby Weaver says people often feel lousy at the end of the year after working hard and indulging in food and alcohol.
It's usually around this time they make "grandiose" statements about the year ahead.
"When people make a big statement as a New Year's resolution, they're really making a statement of what they're going to do for the next 12 months, when what would be more realistic would be to say 'I make this commitment for the next 30 days'," she says.
"And then they can review it."
Twelve one-month plans were easier to manage and a much more effective strategy than one 12-month plan.
For resolutions about weight loss, it's better to focus on what you can have, rather than what you can't, Dr Weaver says.
"I encourage people to focus on their health and their energy. When you make decisions based on health rather than weight loss, it's very empowering. You start to see the difference quite quickly."
Instead of eating less sugar, eating more fresh foods and vegetables leads naturally to eating less sugar - and there's no sense of deprivation, she says.
People often thought they could lose a set number of kilos in a month, when realistically their body was capable of much less.
"Then they feel disappointed, and they go back to their old ways, whereas if the focus was on health they'd continue to feel uplifted."
Life coach and author Louise Thompson says lowering the bar is the key to making lasting changes.
"People set their expectations too high. They start with good intentions ... but life gets stressful and life gets busy and because they've set the bar so high they miss a day, then they miss another day, they start feeling bad about themselves and then fall off the wagon."
Setting achievable goals, then doing extra on the weeks that allow it is much more motivating, she says.
Rewards are another effective way to stay focused. Have a list of rewards - whether they be buying a magazine you like, or taking a long bath while someone looks after the kids - and schedule them in, she says.