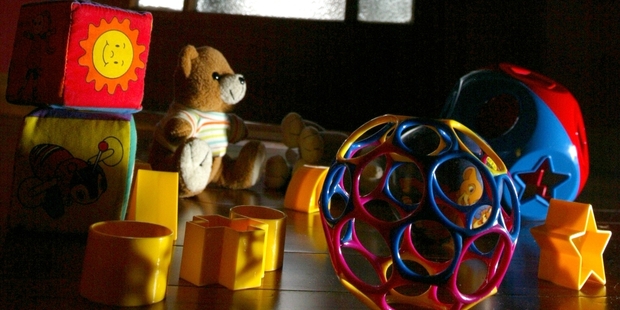 More than 1900 Northland children were found to be the victims of child abuse in 15 months, or more than four cases a day.
Child Youth and Family (CYF) had received 8222 abuse notifications in Northland in the financial year from June 2012 to June 30; 4287 of which required further action.
Of those, 1563 were found to be confirmed abuse cases, which is up from 1551 the previous year and 1338 the year before that. Meanwhile, an additional 341 cases of abuse have since been confirmed in Northland in the three months to September 30.
There were almost 30 cases a week during the 15-month period. The cases involved emotional, physical and sexual abuse, as well as neglect.
Whangarei Family Works service manager Margie Matthews said people were more aware of child abuse now, and more victims were referring themselves.
"People are not as tolerant as they used to be," Ms Matthews said.
The introduction of social workers in schools made it safer for young people to talk about problems they probably wouldn't have discussed, she said.
Child abuse in Northland was more often than not linked to poverty, unemployment, drugs and alcohol.
"It all goes together. You can't isolate one out," Ms Matthews said.
Most abuse was committed by family members, and men were more likely to use physical abuse, she said.
While the notifications were made within the 18-month period, some of them may be historic, occurring in previous years.
Figures on how many were historic cases were not available, but police said earlier this year there had been an increase in reports of sexual abuse in Northland after high-profile cases from Kaitaia of Pamapuria teacher James Parker and businessman Daniel Luke Taylor. Both were convicted of sexually abusing boys in the town. As well, domestic abuse in Northland has been highlighted by initiatives such as the It's Not OK campaign and associated DVD and White Ribbon Ride, and several public marches.
The figures also reveal 205 Northland children were in out-of-home care and protection placements on June 30 compared with 224 at the same time in 2012.
Detective Senior Sergeant John Miller from Northland police's child protection team said staff worked closely with CYF on cases of child abuse.
"Recent cases in Northland have demonstrated how these partnerships work well in holding the perpetrators of child abuse to account and ensuring the victims get all the support that they need."
Police said child abuse was "an absolute priority" for them.
Children's Commissioner and paediatrician Russell Wills said the link between poverty and child abuse was clear.
He credited the changes to developments like the It's not OK campaign, anti-smacking legislation and an increase in parents referring themselves for parenting programmes.
"I think those are promising early signs."
Close to 150,000 child abuse notifications were made to CYF nationally in the past financial year, uncovering 61,877 cases requiring further action and 22,984 substantiated cases of abuse.