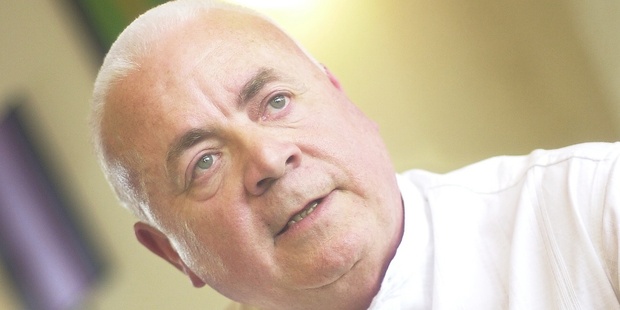 Far North Holdings marketing director Noel Brown.
A three-year, $750,000 campaign aims to reverse last year's drop in the tourist trade by luring more Aucklanders to the Bay of Islands.
The campaign is being funded by 13 tourism companies, each chipping in at least $30,000, and is driven by Far North District Council-owned company Far North Holdings. It targets domestic tourists, especially Aucklanders, and follows a successful, smaller-scale campaign run by Fullers GreatSights in 2012-13.
The campaign is also a reaction to long-standing dissatisfaction among Bay of Islands tourism operators, many of whom viewed the regional council's promotion body Destination Northland as ineffective and Whangarei-centric. Both Destination Northland and Enterprise Northland have now been absorbed into Northland Inc.
The campaign makes use of billboard, print and radio advertising as well as public relations. A new website is due to go live early next year.
Far North Holdings marketing director Noel Brown said the first stage of the campaign aimed to stop last year's decline in visitor nights by making the Bay a destination of choice, ahead of places like Rotorua and Queenstown. Auckland, the biggest and closest market, was being targeted initially.
The long-term aim was to boost visitors by 3-5 per cent a year.
Far North Holdings was contributing staff time but all money going into the campaign was from private enterprise. "They're not putting their logos in, they're doing it for the benefit of all operators in the region because something had to happen," Mr Brown said.
Another part of the plan was to increase the number of events in the Bay of Islands. Events confirmed so far include a Pro-Am golf tournament at Waitangi Golf Course, the Australasian Power Boat Series on March 1, and the inaugural Great Bay of Islands Bathtub Racing Classic in May. Plans were also afoot to expand the Bay of Islands Walking Weekend founded earlier this year by Russell businesses and create a network of walking tracks around the Far North.
The marketing blitz had been under way for little more than a month but was already showing signs of success. The Beachside Holiday Park near Paihia had reported a 34 per cent increase in business, which Mr Brown said could be due only to the campaign. The integrated marketing campaign uses the tagline 'Bay of Islands - Where stories begin'. It focuses on "the stories and memories created when people visit the Bay of Islands, while recognising the region's unique place in New Zealand's history."