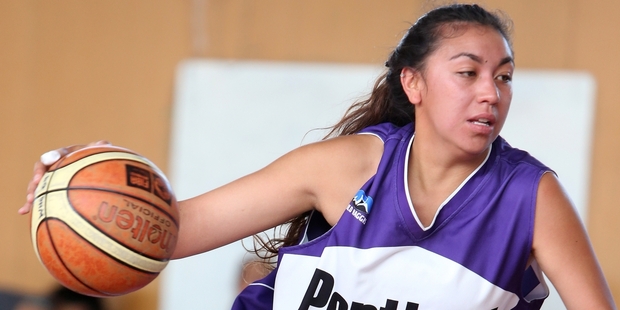 Whangaruru brothers Imrahn, Kieron and Tevin Henare combined to score the majority of their team's points in their one point win over Portland in the Jennian Homes Super Basketball League.
The Henare brothers notched up 55 of their team's total 86 points, with Imrahn the highest contributor with 27 points followed by Kieron [15] and Tevin [13].
Chipping in massively for Portland on Saturday was Ethan Penney who picked up 40 points in the 86-85 loss, which was always going to be a tough encounter.
While Portland took a narrow lead at the end of the first quarter, Whangaruru fought back to lead at halftime 42-37.
Portland's Craig Bevin dominated inside the key with Harlyn Clunie rebounding well. Imrahn Henare had a good baseline game, drawing a defender and dishing off to a fellow team mate time-and-time again.
The foul count for both teams during the game saw the score seesaw with each team taking the lead - with Portland being reduced to three players in the last four minutes, where Whangaruru applied the pressure and managed to take the win by 1 point.
Friday night's Super Basketball League match saw Raumanga Royals come away victors 108-83.
Saturday's game up north was called off as there were no referees available up there so City Hawks and Far North Thunder shared one point each.
Meanwhile, in TTT Classic matches, Phoenix Takahiwai's Sue Reed-Thomas notched up 24 points to help her side home by 68-39 over the Bucks.
Leading 32-19 at halftime, the Phoenix held on for the win as Renee Paniora did her best for the Bucks to top score with 10 points.
Whangaruru's female team also came away with the win against Portland, winning 82-45, thanks to top contributions by Cherith Schraag, Karlene Kingi and Reannon Hetaraka-Sadler.
Whangaruru Tukaiaia's Kendell Heremaia and Sian Telfer played with hard defensive pressure to help their team transition well into offence, with Schragg [18 points] finishing shots well.
Kingi [16] and Hetaraka-Sadler [13] also finishing shots off well.
A well executed game plan from Portland wasn't enough. Top scoring for Portland was Jaimee-lee Tito, with 14, Gail Shepherd [nine] and Sophie Tua [also nine].
The Bloodlines Whangaruru and Maunu Lights game was unable to go ahead as it was unable to be rescheduled, meaning both teams get one point each.