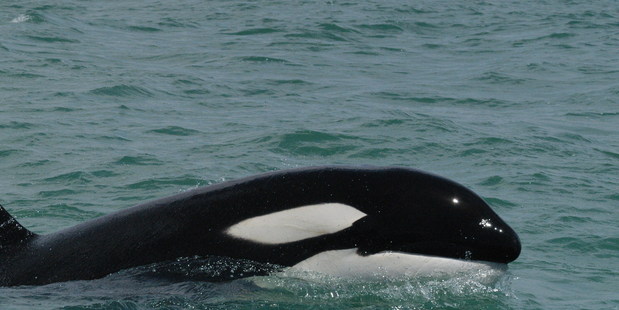 Three orca whales that became stuck on a sand bank in Northland managed to re-float themselves before help arrived.
A mother and two calves were reportedly beached on Pouto Peninsula about 2.45pm but managed to re-float about an hour later - before the Dargaville, Ruawai and Te Kopuru firefighters could get to them in their inflatable boats.
xxxxxxxxxxxxx
Three orca whales are reportedly beached in a Northland bay in Kaipara Harbour.

It is believed a mother and two calves have become stuck at low tide on Pouto Peninsula, south of Ruawai.

The fire service is on its way to try to rescue the mammals, after receiving a call around 2.45pm.

Firefighters are preparing to launch an inflatable rescue boat from Kelly's Bay to make their way to Oneroa Bay close to where the whales were spotted.

"Apparently it's low tide so they must have got stuck on a sand bank, that's what it seems to be,'' said northern fire communications duty manager Colin Underdown.