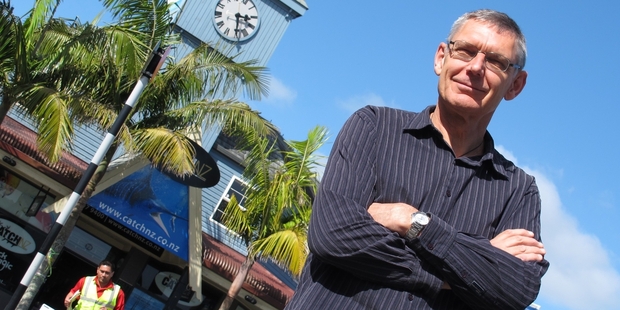 Northland's National Party MPs have backed a proposal for a single unitary authority for Northland, but a Green MP from the region isn't as enamoured by the biggest shake-up in local government history in the region.
The Local Government commission announced last week a draft plan to replace Northland's four local authorities, Whangarei, Kaipara and Far North District and Northland Regional councils, with one authority from November 2015.
Another option for local government reform could be considered, but only if at least 10 per cent of voters from any of the affected councils sign a petition calling for a referendum.
Whangarei National MP Phil Heatley said the single authority was the best option for the region.
"To date I've had some sympathy for Dargaville, Kerikeri and Kaitaia, which won't want to feel they are run out of Whangarei. However, a single council for all of Northland would unite us and make it much easier to peddle straightforward demands to Wellington and an upbeat story to the export and tourism markets of the world," Mr Heatley said.
"In the end, Whangarei entirely relies on Northland's farming and forestry success north, south, east and west of it. And Whangarei is wider Northland's major training centre, labour market and shopping basket. So Whangarei City and rural Northland are joined at the hip ... "
Northland National MP Mike Sabin has welcomed the draft plan saying it reflects the need for a single voice for Northland and for local communities to keep their special identities.
"The need to ensure Northland has a coherent and strong voice while also ensuring that local communities of interest are equally and well represented is something I see real merit in," Mr Sabin said.
"During the whole of region economic summits we ran last year, it was made clear by local government that further reform of Resource Management Act [RMA] and a more effective whole-of-Northland voice were fundamental ingredients in lifting the region's fortunes.
"The action plan that emerged from the summits had local government reform as one of the highest priorities."
But Kerikeri-based Green Party MP David Clendon has some concerns about what the proposal will mean for Northland.
"This proposal will see us lose existing experienced councils close to their communities and replace them with weak community boards," Mr Clendon said.
"The Local Government Commission said that the current council arrangements are viable in the short term, so we should give the newly elected mayors and councils a chance to enact their policies on which they were elected. We have questions about how, in practice, the debt incurred by Kaipara District Council will be ring-fenced when in fact it will be just one council that still has the debt on their books.
"The proposal talks about any savings made by amalgamation needing to be balanced against one-off costs of making the change, but this cost needs to be quantified if the community are to be able to make that comparison ourselves."