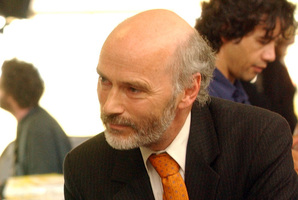 The Maori Land Court has ordered the removal of a man as a trustee at a Kaipara marae because he wasn't getting along with other trustees.
The man, Kawiti Rapara - also known as Wiremu, John or Honemua Rapana - was also accused of inappropriate conduct in relation to an alleged assault at the Nga Tai Whakarongorua Marae near Tinopai.
But Judge Michael Doogan said it was not clear from the available evidence whether Mr Rapana was responsible for the violence which occurred at the marae on December 31, 2011.
The judge did not have to make a determination on the alleged assault, but recorded he would not be inclined to remove Mr Rapana as a trustee on that ground alone.
The application for removal was made by another trustee, John Edwards, who claimed Mr Rapana had assaulted Raniera Kingi.
The court was earlier this year told the 2011 New Year's Eve altercation at the marae caused considerable upset to those present, including children.
"There was pushing and shoving and some equipment was knocked over with both Mr Rapana and Mr Kingi ending up on the floor," Judge Doogan's decision said.
But at a hearing on August 20 Mr Rapana had produced a statement by Tom Kingi saying that while Raniera Kingi was swinging his arms during a tirade on the paepae he had connected with Mr Rapana, who was standing next to him.
"Kawiti retaliated by striking him back," Tom Kingi's statement read.
"Mere Kingi, my sister and Raniera's mother then joined in and proceeded along with Raniera to hit Kawiti.
"I sent my son Wetene to break them apart as the ruckus was proceeding close to the children, at which stage Raniera then tried to strike Wetene."
A special meeting of marae trustees on December 1 last year voted to apply to the Maori Land Court for Mr Rapana's removal as a trustee for the alleged assault and for non-attendance at the past six consecutive trustee meetings.
Mr Rapana had later confirmed issues around his non-attendance went back to about 2006, when there had been an earlier attempt to remove him.
He had told the court he was prepared to attend at least two meetings a year "maybe a bit more, it depends on what I'm doing."
Mr Rapana claimed the alleged assault was self-defence on his part.
Judge Doogan said there was an expectation trustees would attend all meetings. He ordered Mr Rapana's removal as a trustee because of his inability or unwillingness to work with his fellow trustees.