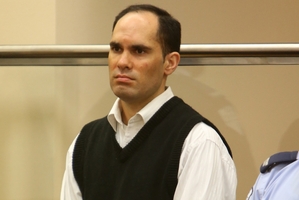 A veteran Northland counsellor has called for a national campaign against sexual abuse following fresh allegations and reports of child sex cases in the region.
Patsy Henderson-Watt, director of Miriam House in Whangarei where therapeutic, social work and counselling has been provided to Northland men and women since 1988, said the most important thing in child sexual abuse cases was for adults to support and reassure the victims that they were still lovely kids and worthy of love and care.
Commenting on the sentencing this week of former Kaitaia businessman Daniel Taylor, she said sex offenders were the ultimate con artist as they managed to trick everyone in the community.
"They're not sick but irresponsible people who do this because they think they can get away with it," she said.
It emerged during Taylor's sentencing that one of his victims thought about committing suicide, believing his reputation would be gone if others found out about the abuse.
Ms Henderson-Watt said such reactions could be prevented with counselling and proper guidance from responsible adults in the community.
Not all abused children needed on-going counselling, she said. Those that needed long-term counselling were the ones who didn't tell anyone about their abuse.
Ms Henderson-Watt said Miriam House received calls nearly every week from parents, caregivers and teachers complaining that abuse had taken place.
"We've had a big campaign about why it's not okay to have violence in our community and it attracted a huge response. Now we need a similar campaign about sexual abuse," she said.
"What's also needed is to teach our kids that it's not okay to abuse other kids because they often learn such behaviour from adults."
Ms Henderson-Watt said paedophiles would often set children up to not be believed, which would enable offending to continue until the victims mustered up enough courage to come forward.
Miriam House has provided support to some of the youngsters affected by convicted paedophile James Parker's offending.