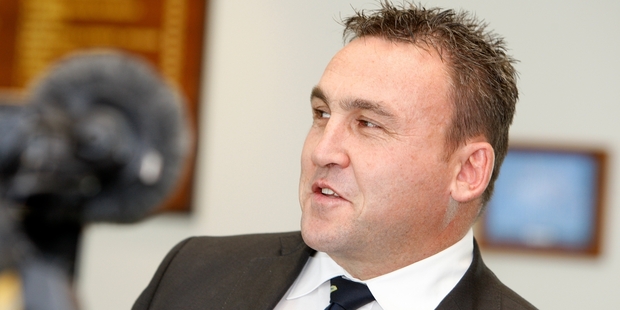 Northland MP Mike Sabin has defended using a loophole to own properties which are not declared and claim taxpayer-funded subsidies each year to pay off the mortgage, saying he was following official advice.
Six National MPs use their private superannuation schemes to own property that does not need to be disclosed - unlike assets held in trusts. This is because of an exception in the rules of the Register of Pecuniary Interests. All six - Mr Sabin, Chester Borrows, Simon Bridges, Anne Tolley, Chris Auchinvole and Peseta Sam Lotu-Iiga - live in the properties while working in Wellington and claim the accommodation allowance or expenses.
Ministers get a flat annual fee of $37,500 ($720 a week) while backbench MPs can claim up to $24,000 in accommodation expenses. By owning the property in a private superannuation scheme, MPs can use their taxpayer-funded superannuation subsidies to pay off the mortgage. For every $1 placed in the private schemes by the MP, the taxpayer contributes $2.50 to a maximum of $28,920 - an annual superannuation total of up to $40,488.
Combined with the taxpayer-funded accommodation allowances, a minister like Mrs Tolley could pay off up to $77,988 of the mortgage each year while also making a capital gain as the property's value increases.
Mr Sabin said he had nothing to hide and had done nothing wrong after he sought official advice on what to do about his private super scheme from Parliamentary officer (policy) Cath Anyan. He reconfirmed the advice was correct as per Parliamentary standing orders. "I have no issue declaring - but it is important to comply as advised, which is what I've done," Mr Sabin said. "I simply followed the advice I got from the Registrar of Pecuniary Interests and I'm not going to second guess their advice."
He wrote to Ms Anyan in February, 2012, explaining that he had opted out of Kiwisaver and while he intended to set up a private super scheme had not done so at that time. "When you set up the private scheme you will backdate your contributions to that scheme. You are asked what you have to declare on form 7 - superannuation schemes," Ms Anyan wrote.
"In your case you did not have a superannuation scheme on 31 January (2012) as you had already opted out of Kiwisaver and you have not yet set up your private scheme. Therefore you have no scheme to declare in your return. When you complete your return for 2013 you will need to declare the name of your private scheme but you are not required to declare how much you have invested in the scheme."