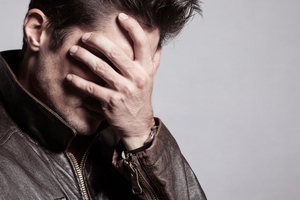 Boys and men who have suffered sexual abuse are not getting the gender-specific counselling and support they need because Northland lacks those services.
Possibly hundreds of boys have been affected in cases that have come to light in Far North alone, and they and their families need expert support, the Christchurch-based manager of Male Survivors of Sexual Abuse Trust, Ken Clearwater said.
"It's a huge issue in this country that we do not offer fully publicly-funded, highly specialised counselling in the area of male sexual abuse," Mr Clearwater said. David Passell, MSSAT Auckland co-ordinator, holds occasional one-to-one and peer "survivor"support sessions in Northland but said it was important a fulltime service be set up. It was crucial boys got the message there was hope and full emotional and psychological recovery after experiencing sexual abuse, Mr Passell said.
There was also a need for greater public education to dispel myths, such as men who had suffered abuse would become perpetrators.
Ninety-eight per cent did not, but many men had ongoing personal issues relating to the abuse, Mr Passell said.
Another myth was that perpetrators wormed their way into positions of power in vulnerable communities. "A paedophile is a paedophile, full stop. It doesn't matter where they live." Mr Clearwater said.
An expert in psychological health has called on Northland agencies to prepare a "collective plan of action".
Professor David Fergusson, from the University of Otago, said the recent headlines of sexual abuse in Northland are not indicative of an epidemic.
"It's much more a generic population issue. The reason these cases come to the fore is that some people have more access to a range of children than others," he said. "The real message the community can convey is to have a no-tolerance view [and] have those messages permanently displayed in schools, churches and youth organisations."
Mr Fergusson said the Ministry of Education's special education services, which provides counselling, should liaise with agencies such as Child, Youth and Family, the Northland District Health Board and ACC.
In August, ex-Pamapuria School deputy principal James Parker was imprisoned for 74 convictions representing more than 300 sexual offences against boys; Kaitaia man Daniel Taylor will be sentenced on November 14 for nine charges of sexual abuse of boys and last week former Kaikohe Christian School principal Raymond Melrose was charged with 10 historical charges relating to boys. Also this month, after-school caregiver James Sanders was remanded in custody on 24 charges relating to seven girls.
Although there is no specialised counselling for the sexual abuse of boys, groups offering help include Family Support, Rape Crisis and Youth Services, 09-4077511, Jigsaw North, 24-hour line 09-4388852 and 0800 Mensline (0800 636754).