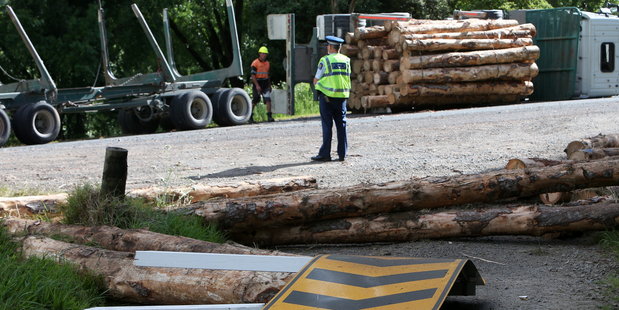 A rural road heavily used by logging trucks has just been cleared after a truck and trailer unit rolled over at 7.20am today.
The driver was pulled from the cab by other truckies who came across the crash on Mangakahia Rd near Parakao - 40km west of Whangarei.
A nearby farmer was the first on the scene after hearing a loud bang echo through the valley.
Police on the scene said it appeared the fully laden trailer tipped over on a lefthand corner and caused the truck unit to flip on its side. The driver in his late 50s was flown by the Northland Electricity rescue helicopter to Whangarei Hospital.
A crane was used to right the truck unit and the road was cleared just after midday.