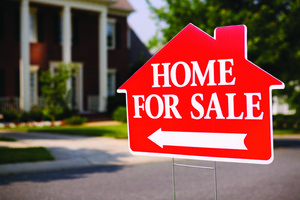 Whangarei Barfoot and Thompson branch managerNorthland property values are resisting signs of improvement, new figures show.
The latest Quotable Value figures for September, released this week, show the average current value for a Whangarei property is $328,097, while Kaipara sits at $317,135 and the Far North at $296,409.
Whangarei values rose 2.1 per cent over the past 12 months, compared to Kaipara at 1.8 per cent. The Far North's values, however, dropped 5.9 per cent year on year.
Despite the growth in Whangarei and Kaipara, Northland property values remain well down on their 2007 peak.
New Zealand property values rose at an 8.4 per cent annual pace last month, ahead of the introduction of the Reserve Bank's low-equity home lending restrictions, with the increases driven by a shortage of houses in Auckland and Christchurch.
Trade Me's latest quarterly rental analysis shows average rents have dropped 1.1 per cent in the Western Bay and Tauranga for the June-September quarter, compared to the same period last year.
Supply of rental properties has also dropped 1.5 per cent, while demand is up 7.3 per cent.
Whangarei Barfoot and Thompson branch manager Martin Dear said there had been "a bit of a slowdown" in the local market.
"I think it's directly related to the [new lending restrictions] ... but we're still getting a lot of people coming through from outside the area, we're getting sales in high value properties."
He recently sold a property worth over $500,000 to an Auckland buyer, who was moving to Northland to start a business.
"It's very hard to read the [Northland] market, but in terms of sales numbers we're going up."
Australian finance companies were stepping in to lend to first home buyers finding it tough to get bank mortgages approved under the new lending restrictions, he said.
Although supply of rental properties had dropped, Mr Dear said some properties were sitting vacant for up to a month longer than usual.