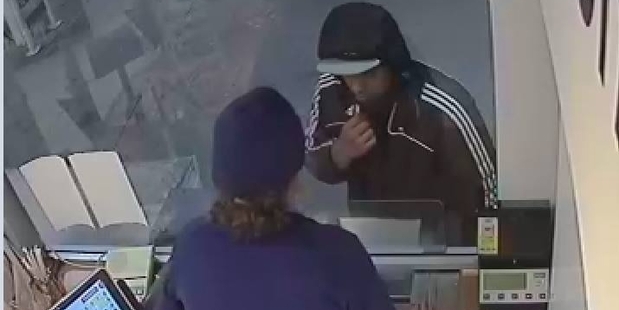 Northland police are hunting for a man who they say has been using a stolen money card to withdraw a substantial amount of money from a 91-year-old's bank account.
They have posted photographs of the wanted man, also pictured at left and right, on their Facebook page.
A 91-year-old Whangarei woman's Eftpos card was stolen and, between September 23 and 30, the man featured in the photos used the victim's card to withdraw money from the victim's bank account using ATMs or in over-the-counter transactions.
Police have not disclosed the amount taken but they say it is "substantial".
Those withdrawals were made at Kiwibank at Te Mai Shops on Maunu Rd, at ASB Kensington Ave, Kensington, BNZ Kiripaka shops, Tikipunga, ASB Gillies St, Kawakawa, Mobil Tikipunga and Z Energy Kensington.
"We need your help to identify this offender and, as you can see, he is doing his best to hide himself," police said on Facebook.
"Someone out there will recognise the clothing or may know someone who seems to have more cash on them than they normally would."
If you do recognise this person, please contact 0800 CRIMESTOPPERS. All calls will be treated in confidence.