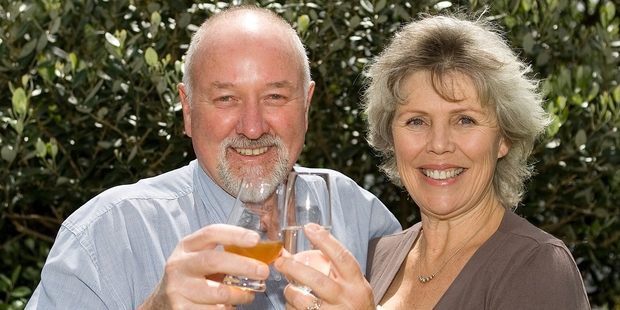 A final decision on the controversial Hundertwasser Arts Centre, safety in the Whangarei CBD, reducing debt, creating more employment and hope and fixing the district's roads and footpaths are among the first priorities for new Whangarei Mayor Sheryl Mai.
Ms Mai beat off 11 challengers to be named the district's new mayor after pulling in 5437 votes, well ahead of nearest rival Greg Martin - who stood on an anti-Hundertwasser platform - with 4080 votes.
The Northern Advocate caught up with Ms Mai yesterday before she headed off to her first official engagement - the powhiri for Waitangi Tribunal members, the Crown and Maori claimants at Terenga Paraoa Marae ahead of week 5 of Waitangi claims being held in Whangarei this week.
She said the division over HAC was preventing the district from moving on and she wanted it resolved one way or the other as soon as possible.
"I will be consulting with all the other councillors to see where they want to go with (HAC), but all options will be on the table.
It could be that the councillors make the decision through to a referendum, but we need more information about it and I will be getting more information," Ms Mai said.
"But doing nothing (at the Town Basin) is not an option."
She said recent concerns over safety in the CBD at night had to be addressed as a priority, but it would take all sectors of the community working together to resolve the issue.
"There may not be one quick fix, but by working together - health, education, police, justice, non government organisations, the council and the community - we can do it. We need to look at quick things and long-term actions and I get the feeling that everybody has ideas for a solution so let's bring them all to the table and see what will work."
Outside of those issues her first three priorities would be reducing the council's debt cap; fixing the roads and footpaths and looking at ways to create more jobs, hope and opportunities in the district, with particular focus on youth.
"By creating some hope for the future and letting them know this is the best place in the world to live. The whole youth suicide issue is something that we have to address and that starts by giving hope. If each household has people who are working, rather than living without opportunity or hope, then that will raise their standard of living and their expectations."
Ms Mai said she was delighted, and humbled, when she got the call from CEO Mark Simpson to inform her she had won, but she had been keeping an eye on results as they came through. She said she ran a good campaign and her clear majority showed that it struck a chord with people, who wanted a change.
"I think people wanted a fresh face, but somebody with experience on council, and having served terms on council helped," Ms Mai said.
She was a Whangarei District Councillor from 2004 to 2010.
The new council is now half female, with newcomers Susy Bretherton and Tricia Cutforth and former councillor Cherry Hermon joining incumbents Sue Glen, Sharon Morgan, Shelley Deeming and Ms Mai.