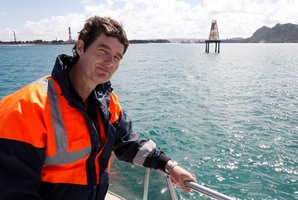 Alcohol misuse was a factor in 14 per cent of the 56 Northland drowning deaths between 2007 and 2011.
Research has linked alcohol misuse to male drownings - and found it may have been under-reported in statistics.
University of Otago researcher Dr James Croft said alcohol was a factor in almost one in five accidental male deaths, such as drownings.
He said alcohol may not be the direct cause of drowning, but increased the risk of fatality even at low levels of consumption.
"Alcohol increases the risk of falling overboard or crashing and also decreases the chance of survival after entering the water."
Water Safety New Zealand figures show six people drowned in Northland last year, down from 14 in 2011.
Regional Harbour Master Jim Lyle said while he saw boaties drinking beer every now and then, he didn't often see people "smashed".
"Having said that we do have boating accidents that occur at night and obviously we don't know whether alcohol is a factor in some of those."
His comments come amid growing calls for mandatory wearing of life jackets on boats.
Making the wearing of life jackets mandatory was not a simple solution, as practical factors such as boat size, water conditions, and boatie experience needed to be considered, he said.
"When you look at the stats we don't have people falling out of boats drowning all over the place - the people that do fall out of boats are generally very inexperienced people."
Mr Lyle doubted whether making life jackets mandatory, with a $200 fine for non-compliance, would be enough to change boatie behaviour in those scenarios.
"It needs a mindset change as well, of people getting used to wearing life jackets," he said.
Dr Croft's findings, revealed at a safety conference, came from looking at 3700 New Zealand male drownings during the past 30 years.
Maritime New Zealand wants wearing lifejackets compulsory for people aged under 15 but believes anyone heading on to the water should wear one.