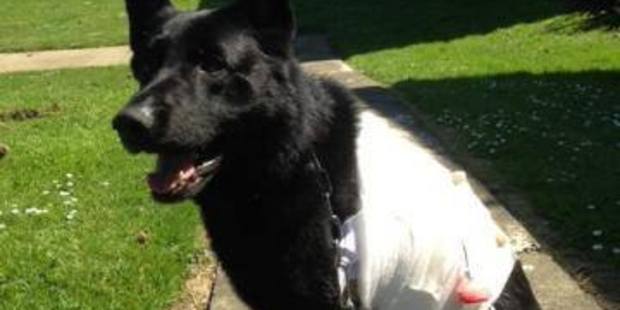 Northland police dog Gus has returned home after receiving treatment at an Auckland vet clinic for a stab wound.
Gus was stabbed during an incident near Whangarei last Thursday morning. He was flown to the Veterinary Services Group in Auckland for treatment for a punctured lung.
He did not require surgery and was attached to an apparatus to help him breathe while his lung repaired. Gus is now doing well and returned to Whangarei yesterday.
His handler would like to thank all the members of the public and police who sent messages of support.