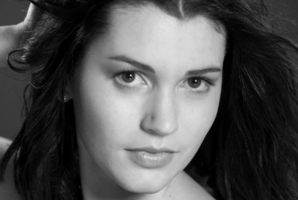 Northland teenage sensation Priscilla de Groen Hutchinson managed a top 10 finish in the Miss Universe New Zealand finals despite suffering from gastroenteritis at crucial moments.
The beauty pageant finals wrapped up in Auckland on Saturday, with City of Sails contestant Holly Michelle Cassidy beating 19 others to scoop the top prize.
After a hectic pre-show programme, including a whirlwind trip to Thailand with other finalists where friendly elephants were a big part of her experience, Priscilla said it was a big achievement for a Northland girl to achieve a top-10 finish.
"It was a great experience, I learnt a lot and the competition showed that the Northland community backed me well. I am happy with what I've achieved," said the 19-year-old from Kaingaroa, east of Kaitaia.
In May, she won a Northland beauty competition that covered areas between Kaitaia and Whangarei, but said the Miss Universe New Zealand contest was a different kettle of fish.
"It's a big pageant, a lot more intense. It's a tight competition and it requires a big commitment and a lot of hard work," the dance student said.
Priscilla revealed that she suffered from gastroenteritis during pre-judging and right up to the announcement of winners, but was on the mend yesterday.
Looking back, she didn't believe she could have done anything better or different to settle for a better finish at the finals.
"I've always believed in myself and have not allowed other people to intimidate me. The competition has taught me to be a strong person and I can stand my own ground now," she said.
Her parents, she added, were proud she had come thus far, although missing on the title.
Looking ahead, Priscilla said she was not particularly keen on having a tilt at another beauty contest, but did not rule out the possibility.
She's a dance student who is now studying to become a ballet teacher.
Minnie-May Niha was another contestant who's from Northland, although she resides in Auckland.
Tauranga pre-school teacher Kylee Tan was the first runner-up and Otago medical student Deborah Lambie was the second runner-up.
Deborah helped retired Kerikeri teacher Alex Reid when he lost consciousness on board a flight from Bangkok to Auckland last month.
The finals took place at Auckland's Sky City Theatre.