Price rises 3 x NZ average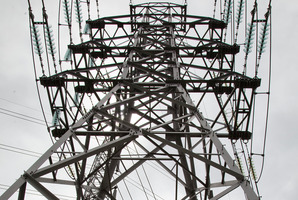 Electricity prices in Northland increased at more than triple the national average over the May-August quarter.
Ministry of Business, Innovation and Employment (MBIE) figures show Northland had a 2 per cent retail power price increase over the three months, costing the region's 85,272 electricity consumers an estimated $39 each.
The national average increase was estimated at $11.
Christchurch consumers - who had a $56 price hike - were the only ones in the country with a bigger increase than those in Northland. There was no price rise in Wellington and Auckland consumers had $2 more on their power bills.
Labour spokesman for energy and former party leader David Shearer said yesterday the Government had tried to hide the considerable increases in power prices by releasing the figures at the end of the parliamentary session.
The MBIE quarterly survey of domestic power prices shows that in the 12 months to August 15 the average national power bill rose $72 - a 3.3 per cent increase.
In Northland the average power bill jumped more than $96 over the year - $24 above the national average increase.
Mr Shearer said power prices kept rising and there was no sign of them slowing down.
"The big power companies are ripping us off," he said.
"Power prices are rising 4-5 per cent more than inflation. They are going up faster in New Zealand than in all but a couple of other OECD countries."
When Labour was elected next year it would set up an organisation called New Zealand Power which would control prices by buying bulk electricity off generators and selling it to retailers at reasonable prices, Mr Shearer said.
The introduction of NZ Power was expected to save each consumer hundreds of dollars annually and curb future price increases.
The general rise in electricity costs comes at a time when many Northland residents are struggling to make ends meet.
According to the New Zealand Federation of Budgeting services, about 5500 Northland residents sought budgeting advice in the year to June. The average client was carrying about $17,560 in debt.
Grey Power has just negotiated a cheaper power deal for its 64,000 national members by forming Grey Power Electricity, in partnership with Pulse Energy.
The deal, launched in September, gives Grey Power members access to low-cost power and easy-to-read bills.
Whangarei Grey Power secretary Jack Kerr said there had been an influx of new membership requests from pensioners struggling to pay their power bills.
"By the look of it, it's going to be quite a good membership thing for us," he said.
"It has been very hard. There are pensioners who go to bed rather than turn their heater on. It's real hardship."