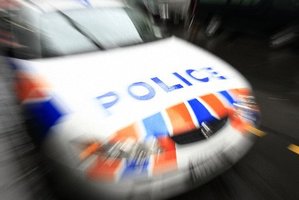 A reported sighting of a young woman gagged in a car has Whangarei police worried about the possibly sinister situation.
Police communications spokeswoman Sarah Kennett said witnesses reported seeing a teenage female in the front passenger seat with what appeared to be duct tape across her mouth.
Whangarei police were called about 12.45pm on Thursday by the people who saw the car on Kerehunga Rd, Poroti, just south of Whangarei.
Mrs Kennett said police were told the female looked scared and that it appeared her hands were tied together.
She said the vehicle was driven past the witnesses and turned on to Mangakahia Rd heading towards Whangarei. The witnesses immediately called police, who were at the scene a short time later, but they could not find any trace of the car.
Police have since carried out other inquiries, including searching missing person reports to see if any matched the female seen in the car, but to no avail.
And with no further reports coming in of sightings of the car, a public appeal for information has been launched, Mrs Kennett said.
"It could be something very sinister or serious or it could be some people just messing around, but we need to rule out those possibilities and find what has happened," she said.
If it was a joke event then the people involved needed to get in touch with police as soon as possible to prevent too much time and effort being spent on it.
Mrs Kennett said the witnesses were concentrating on the female passenger at the time and were not able to provide any details of the driver or if there were any other passengers in the car.
The car was described as a white sedan with a black stripe down the side and the female passenger was described as part Maori with brown/black hair tied up in a bun.
Anyone with information can contact the Whangarei police on 09 430 4500 or the Investigation Support Unit at Whangarei Station (email ISU.Northland@police.govt.nz quoting the file number 131003/4818).
If people wish to remain anonymous they can contact Crimestoppers on 0800 555 111.