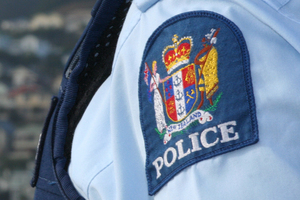 Three people were arrested and charged with burglary after a Ruatangata man found a car in his driveway when he arrived home about 3.15pm yesterday.
Whangarei police said a young man ran from the back of the house while the man stood in front of the car and asked a woman inside it what they were doing there.
As she allegedly nudged him with the car while telling him to move, another man came up the drive and questioned what the home owner was doing.
The man got into the car, the home owner stepped clear and the car left, picking up the young man outside the property on Pipiwai Rd.
The home owner found a laptop computer, alcohol, a remote control helicopter, cellphone, camera and other goods missing from his home.
He telephoned police with the registration number of the car and a description of the three people in it.
Officers stopped a car on Three Mile Bush Rd about 3.30pm and charged a 29-year-old man, a 25-year-old woman and a 17-year-old youth with burglary.
The woman was also charged with aggravated assault over allegedly nudging the the home owner's knees with the car.
The trio, all from Whangarei, were due in Whangarei District Court today.