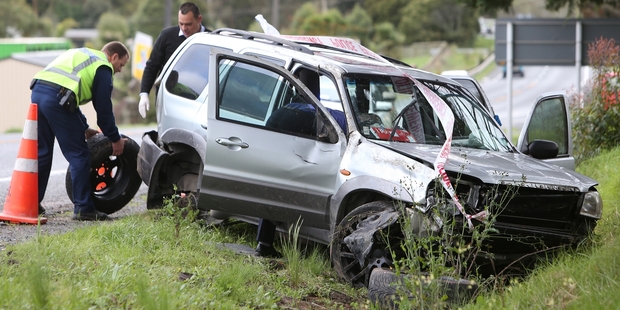 A crash on a Northland road has led to the arrest of a woman on drug dealing charges and the search of a house suspected of holding stolen property.
Police were alerted to a vehicle that had crashed on State Highway 1, south of Portland, about 6am yesterday.
When officers arrived there was no sign of who had been in the extensively damaged vehicle.
A rear wheel was found about 100m north of the crashed vehicle.
However, following help from a member of the public, a 21-year-old woman who had been in the car was located about 7am. Police were yesterday still looking for another person who was in the car at the time of the crash.
The woman was to appear in the Whangarei District Court today, facing charges of supplying methamphetamine and offering to supply methamphetamine.
She is also facing charges of supplying cannabis.
Late yesterday officers were to search the house where the woman was found.
They believed the address contained stolen property from burglaries and shop thefts.
Police were also continuing their investigations into a crime ring and were expecting to make further arrests in relation to offending by ring members.
Those investigations started four weeks ago.
Acting Northland district criminal investigations manager Senior Sergeant Kevin Burke said a "whole of policing" effort had led to the arrest of the woman following the car crash.
"Staff from the public safety teams, Whangarei tactical crime unit and CIB all assisted and led to the arrest of this woman who has been involved in widespread offending throughout the greater Whangarei area.
"This incident is also a reflection on how the victims of burglary are satisfying the users and dealers of illicit drugs with stolen property being used as a commodity to obtain drugs."