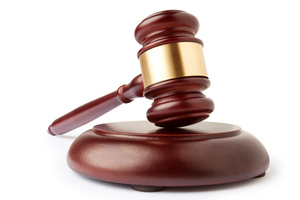 A Northland man who killed his best mate in a car crash was double the legal alcohol limit and ignored passengers' pleas to slow down while driving at speeds of 180km/h.
Samuel Jack Guest, 23, appeared in the High Court at Whangarei and was sentenced to five years' jail after pleading guilty to the manslaughter of Anthony Charles Matich, last November 11.
Guest, who appeared in court on Tuesday, was at a birthday party at a pub south of Dargaville, and had offered four passengers a ride home in his hatchback, when he was approached by Mr Matich and another person about 1am.
Guest was driving a hatchback with the six passengers, all young men, including two in the boot when he crashed off a dangerous stretch of road on an S-bend, 1.5km from Dargaville.
The car hit a tree, went into a drain, struck a concrete culvert pipe and four people, including Guest and Matich, were flung from the car on Pouto Rd.
The three who remained in the car were wearing seatbelts.
Two of the young men suffered traumatic brain injuries and were flown by rescue helicopter to Whangarei and Auckland Hospitals. Two others had broken legs and one had to be cut free from the car by volunteer firefighters.
Matich died at the scene.
Justice Geoffrey Venning said the don't drink and drive message did not seem to be getting through and in this case it was a "prolonged, persistent and deliberate" act of dangerous driving that inevitably ended in a crash.
Guest drove at speeds of between 150km/h and 180km/h, with one of the passengers saying he even saw the speedo go over 180km/h. He passed at least two other vehicles.
When the car crashed it was thought to be travelling about 129km/h. He ignored repeated requests by the other young men to slow down.
Tests revealed Guest had a blood alcohol level of 192 milligrams per 100 millilitres of blood - the legal limit for drivers 20 and over is 80 milligrams.
"You are a young man with still good prospects in the future. You are lucky to have the strong support of your family," Justice Venning said.