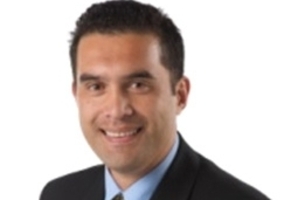 Mita Harris has been a Department of Conservation ranger, a Historic Places Trust manager, a marae chairman and a youth leader - and now he's going for the Far North's top job - the mayoralty.
Mr Harris said he had a long-term stakeholding in the Far North, born in Kaikohe, raised in Hokianga and now living between the Bay of Islands and Hokianga. He had worked in the Far North's core industries - forestry, agriculture, tourism, conservation and heritage - and was a part-time soldier who chaired Northland's Conservation Board and was involved at a community level in several different organisations.
"I have a strong understanding of the North's situation, economically, socially, environmentally. I want to be clear about what direction we need to take for our future," Mr Harris said.
"The council needs stability in its elected members and in the organisation now. I will show leadership in this area. Planning for the future is also an area I will lead."
His priorities, if elected, would include youth - he would develop a Youth Policy in his first 15 months in office - and fiscal responsibility. Within the council he would strive to minimise governance interference, restore confidence and make sure staff were valued. He would also continue planning for the future with the Blueprint Plan for the Far North.
The seven candidates contesting the Far North mayoralty are Wayne Brown, John Carter, Ann Court, Mita Harris, Rueben Taipari Porter, Allan Titford and Sarah Watson. Their profiles are being run in alphabetical order.