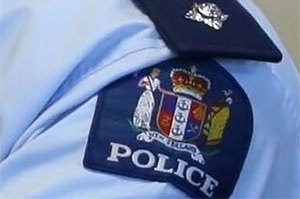 A 6-year-old is already carving a niche in school as a police detective.
The boy, who attends a prominent Whangarei school, recognised a man on the street about a week after the latter allegedly nicked two laptops, a cellphone, keys, a wallet and camera from his classroom.
His quick thinking resulted in the arrest of the alleged thief and another man and the recovery of all items except the wallet.
His identity or the school he attends cannot be revealed because of security reasons.
The child said he saw a man he'd never seen in school standing by a laptop in his classroom during lunch hour on August 15.
"I asked him what he was doing in my classroom and he said he was just waiting for the teacher."
The student then left the room to inform a staff member but could not find one.
On August 21, while his mother was driving him home, he spotted the alleged thief with another youth in central Whangarei and informed her.
His mother made sure her son had identified the right person before calling police.
Both youths walked into the school compound where they were approached by the principal about the thefts.
While being spoken to by the principal, the man previously seen inside the classroom by the boy did a runner but the other man was arrested by police.
The principal and the student's mother ran after the alleged thief.
He was later caught by an off-duty police officer not far from the school.
A teacher offered the principal a lift in his car and lent him his cellphone while the latter was giving chase but lost track before spotting him.
The principal praised the 6-year-old and he was rewarded for his efforts by being named Citizen of the Week.
"His contribution was key to the whole thing. A very observant child," he said.
His mother was equally proud of him.
"He's very observant. Not much gets past him at home either," she said.
The boy loves art work and hadn't given much thought about joining the New Zealand police in future.
A few years ago, the principal witnessed some people stealing scooters which were recovered.
"We had a pirate day in school and I was dressed as a pirate when I saw them taking the scooters but they dropped the scooters before hightailing the fence."