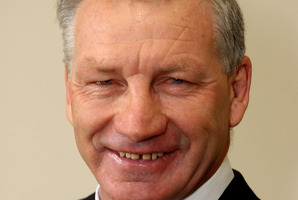 A new government plan to rein in council-imposed development costs is "totally unnecessary", Whangarei's acting mayor says.
The Government announced measures last week to curb spiralling charges levied by local authorities on property developers for providing infrastructure such as roads and sewerage.
It's the latest bid to control rising housing costs and help struggling first-home buyers on to the property ladder.
Whangarei acting mayor Phil Halse said new home buyers should have to "pay their way and pay it upfront".
The rest of the community should not have to subsidise the costs. "[The changes are] totally unnecessary."
The Whangarei District Council has found the residential community was already subsidising each new house by up to $15,000.
The average charge per residential section in Whangarei was slightly below the $14,000 national average.
Northland housing was already affordable, thanks to key infrastructure in place and plenty of residential land, Mr Halse said.
Housing Minister Nick Smith and the Local Government Minister Chris Tremain said they would change the Local Government Act to rein in council development contributions, which had trebled over the past 10 years.
Development contributions are fees levied on property developers by councils to help cover the costs of services such as water, sewerage, and roading to new housing, commercial and industrial developments.
The charges average $14,000 per section but can be as high as $64,000 - adding to the cost for homebuyers.
Dr Smith said the huge increase could be attributed to a local government law change in 2002 which gave councils "carte blanche" to charge whatever they liked while removing checks or appeal rights.
"We are going to narrow the charges councils can put on new sections, provide an independent objections process and encourage direct provision of necessary infrastructure to get costs down."
Property analyst Alistair Helm said the changes would be a positive move away from "profiteering" councils.
"A government move like this is great because it sends a signal that the Government is proactively wanting to stimulate new house building, which is needed."
Infrastructure costs were long-term investments, that should borne by councils.
"Why should the person who buys the house pay for all that up front?"