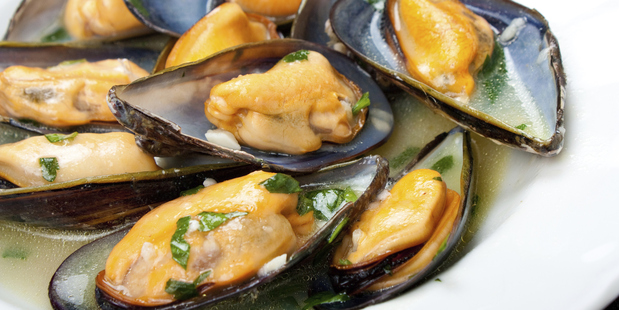 A beautiful dish for cold nights, the combination of seafoods is a sure crowd pleaser.

Ingredients
Preparation: 15min. Cooking: 30min. Serves: 4.
• 2 tbsp oil
• 2 onions, finely chopped
• 4 cloves garlic, finely chopped
• 1 to 2 carrots, peeled and chopped
• 1 green capsicum, diced
• 350g all-purpose potatoes
• Salt
• 1/2 cup white wine
• 2 x 400g tins tomatoes
• 1/2 cup chicken stock, warmed
• Pinch of saffron, crumbled
• 20 clams
• 16 mussels
• 200g oily fish fillet, eg, broad bill, roughly chopped
• 1 bread stick, halved lengthways and crossways
• Olive oil
Method
1. Heat oil in a large saucepan. Gently cook onions, carrot, capsicum and half the chopped garlic, until onions are tender.
2. Add potatoes and toss to coat with oil. Season with salt and cook a further few minutes.
3. Pour in wine and allow to bubble before adding tomatoes.
4. Mix the stock and saffron and add to the mixture. Bring to the boil and simmer until tender.
5. Scrub clams and mussels and rinse well. Place in saucepan, cover, and cook for 2 to 3 minutes until shells have opened.
6. Discard any that remain closed.
7. Add fish to the pan for several minutes more until just cooked.
8. Meanwhile, brush bread with olive oil and scatter with remaining chopped garlic.
9. Grill until golden.
10. Ladle the stew into bowls and serve with the toasted bread.