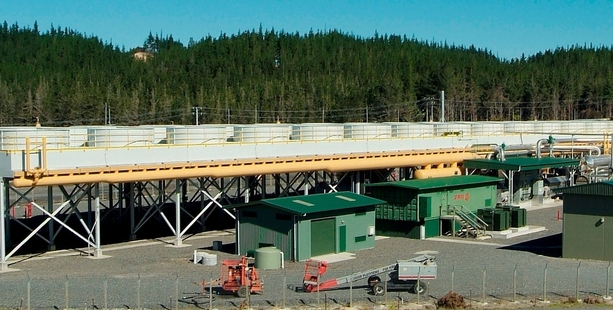 An estimated $5 million drop in revenue has led to a restructuring of Top Energy with the Far North power company shedding up to eight jobs and needing to cut costs by $800,000.
Top Energy CEO Russell Shaw said the company was consulting staff on a proposal to restructure parts of the business.
"We propose to disestablish a number of positions from across our operations in Kerikeri, Puketona, Kaitaia and Kaikohe. There are 37 affected staff but 29 are expected to be redeployed into other roles within the business."
Top Energy is one of the largest employers in the Far North with 213 staff and the proposed cuts will be in the contracting services, network, organisational development and corporate services parts of the business.
"A soft New Zealand electricity market means that revenue from our Ngawha geothermal electricity generating plant is projected to drop by $3.5 million a year from July this year.
"Meanwhile, electricity consumption across the region has declined, reducing revenue by a further $1.5 million a year," Mr Shaw said.
He said it was a condition of Top Energy's banking arrangements that costs must be reduced to compensate for decreases in projected revenue.
"To do this we have looked at a range of options, including the better terms we have negotiated with our bankers and deferring some capital works on the network.
"However, we still need to lower our overhead costs by $800,000 this financial year and by $400,000 in the 2014/2015 financial year."
Areas identified to help reduce overheads include labour costs, delays to software upgrades and support, maximising savings from procurement and reducing maintenance costs at Ngawha.
"We have entered the consultation period and we are inviting feedback from all staff by close of business on February 19, 2014.
"Feedback on submissions and next steps will be delivered to staff on February 27.
"It's proposed that the restructuring will be complete by the end of March," Mr Shaw said.
The EPMU, which represents many of the affected workers, said given Northland's employment situation any dumped workers would find it hard to get work of similar pay.
"Top Energy is really doing what it can in difficult economic circumstances," EPMU organiser Kelvin Ellis said.
"But the Northland region is getting no support from the government to grow and create secure, well-paid jobs."
Prime Minister John Key said this week Northland needed economic stimulus and the Government was encouraging minerals exploration, investing in agribusiness and improving the highway north.