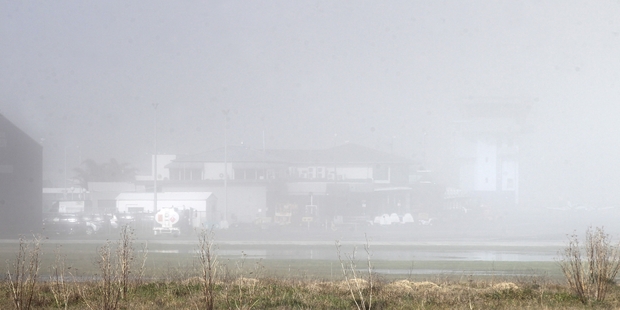 The fog which blanketed Hawke's Bay Airport for two days this week, causing flight delays, may descend on the region again today, MetService says.
Hawke's Bay Airport chief executive Nick Story said flights were cancelled due to fog from about 1pm on Tuesday to 2pm yesterday.
"There was obviously significant passenger disruption, however Air New Zealand appeared to be looking after their customers well and organised bus services to replace the cancelled flights.
"We could hear planes circling overhead during the period flights were cancelled, however they were unable to land due to the adverse weather conditions."
Among those who had their schedule disrupted by the fog was National List MP and Education Minister Hekia Parata. A spokeswoman said the minister was due to fly from Hawke's Bay to Auckland after her visit to the region about 5.20pm on Tuesday, but her flight was cancelled and she had to drive instead.
She was due to return to Napier yesterday morning, but her flight was again cancelled.
MetService meteorologist Hannah Moes said the fog was caused by a warm, moist air mass hanging over the North Island.
The air mass was expected to hang around until this morning, and Ms Moes said there was "a good chance" of more fog today.
A low approaching the country from the north would also bring rain to much of the North Island for the rest of the week.
It was expected to be cloudy and dry about the coast today, with showers inland, especially about the ranges.
Tomorrow it would rain for much of the day and lingering rain would keep McLean Park soft underfoot for the All Blacks on Saturday.
Despite wet weather, MetService expected mild temperatures of 17C today and 15C tomorrow and Saturday.
The Napier to Wairoa road has also reopened after multiple slips caused it to be closed most of Tuesday.
During Tuesday's main slip a woman's car was swept across State Highway 2 and wedged against bulging steel barriers, but she escaped injury.
The slip included boulders as big as the car on the stretch of road known as Devil's Elbow, south of Tutira.
The New Zealand Transport Agency advised motorists to expect delays on the road due to slip clearing.