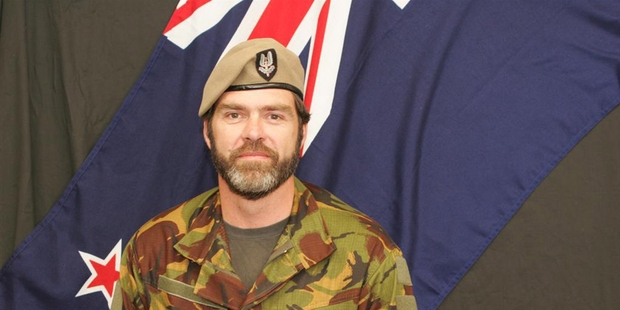 About 100 riders from the Patriots Defence Force Motorcycle Club will converge on Napier today to remember a soldier killed in Afghanistan.
Corporal Douglas Grant 41, a SAS trooper was killed on August 19, 2011 during a Taleban raid in the capital, Kabul.
Mr Grant was a member of the Manawatu chapter of the motorcycle club and every year he is remembered by his mates with a memorial ride.
Patriots Defence Force Motorcycle Club road captain Max Lyver said the convoy would ride to Mr Grant's grave site at Western Hills Cemetery for a graveside service.
The club, is made up of former and current members of the armed services.
He said riders from all over the country would take part in the ride.
Mr Lyver said Mr Grant or Dougy to his mates didn't do anything by halves.
"Whether it was in his military career, his family life or his recreation, Dougy always did things with great enthusiasm.
"You either did things Dougy's way or you went your own. Most chose Dougy's way because he was a leader, and he made sense."
Mr Lyver who met Mr Grant through the motorcycle club said it had been a "privilege to have known the soldier and his wife, Tina, who is a former Hawke's Bay resident".
"With typical Dougy style, he didn't fill out an application form to join the Patriots," Mr Lyver said.
"Instead opting for a small handwritten note with as few personal details as required to get through.
"He wanted to maintain Operational Security (OpSec).
"Later on as I got to know him more, we became close friends."
He said Mr Grant took his role in the club seriously.
"He took part in the White Ribbon Ride raising awareness for the campaign to stamp out family violence.
"While on that ride, instead of making his bed inside a Taupo marae one night, he chose to sleep on the porch, so he could keep an eye on the bikes and maintain a guard for his sleeping mates inside.
"He was always thinking of others before himself," Mr Lyver commented.
Before his death Mr Grant had left the elite unit to focus on his family. But after consulting the family he asked to return to the unit.
"We talked about his upcoming deployment to Afghanistan.
"He was excited about rejoining his unit and doing another tour of duty with the SAS," Mr Lyver said.
"It was going to be a short rotation and he would be home with his family by Christmas.
"I wished them good luck and safe journeys as he and Tina rode away the next day.
"Little did I know that it would be the last time I ever saw him alive," he added.
Now each year on a weekend closest to August 19, the Manawatu chapter hosts the "Memorial Dougy Run". Riders spent time visiting significant sites around the province, Mr Lyver said.
Mr Grant is survived by his wife and two children.