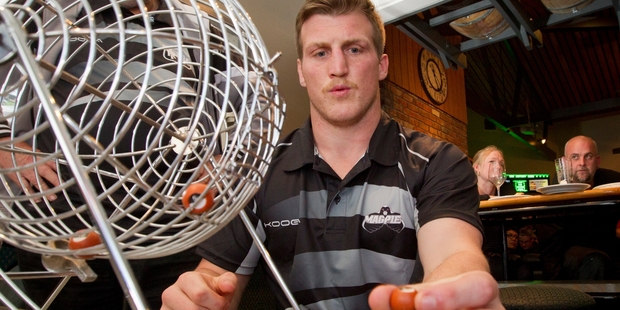 It was Lotto with a difference when Hawke's Bay Magpies rugby captain Brendon O'Connor spun the roller to reveal what the punters would get for their money last night - which name on whose back?
The occasion was the matching of sponsors' names to player jerseys for the ITM Cup which starts against the Tasman Makos in Blenheim on Sunday.
Among the sponsors represented at the draw at the Duke of Gloucester in Taradale was Hawke's Bay Today which drew No3.
Deputy editor Mark Story said: "Hawke's Bay Today is excited to be associated with the Magpies in what's shaping up to be an intriguing season. It's early days but this marquee squad, including 16 Super Rugby players, is one to watch."