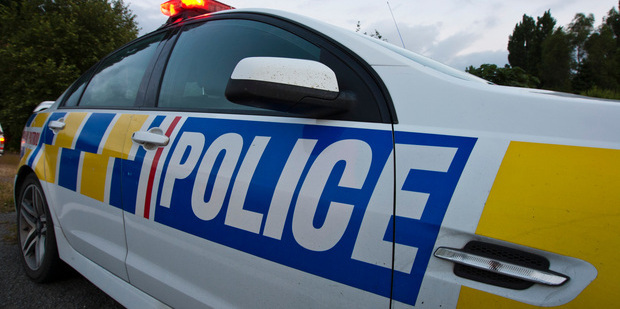 The survivor of a fatal crash on a notorious stretch of State Highway 50 has spoken out in support of a police campaign to stop drivers crossing the centre line.
Jo, who asked Hawke's Bay Today to omit her surname, is a sales representative from Norsewood, Central Hawke's Bay.
She spends a lot of time on the road in her profession, for which she travels around the region on a daily basis.
In March the road nearly took Jo's life.
She was due to travel to Wairarapa for work, and decided to take SH50 for a change of scenery.
"I usually take SH2, but I thought it would be nice to take SH50 for a change. I actually went out of my way to take it."
As Jo turned a bend on the highway near Maraekakaho, her life changed forever.
"I have a snapshot in my mind of the car coming towards me.
"I had a terrible feeling when I realised the car was over the centre line.
"I remember gasping and swerving."
Jo hit the driver's side of a southbound car as it crossed the centre line to cut the corner.
The other driver, 25-year-old Pakipaki mum Sarah-Jo Manaena, hadn't seen Jo because the corner was set around a bank which created a blind spot.
The impact pushed Jo's car on to the bank and rolled it several times, an impact she described as "incredibly painful".
Her memory of the crash is vague as she said she was "fading in and out" of consciousness as emergency services attended the scene.
In terms of injury, Jo said she "literally walked away with a few cuts".
The Ford Mondeo station wagon she was driving activated nine air bags, which saved her life.
She wasn't told Ms Manaena had died in the crash until the following day.
Ms Manaena's 21-month and 3-year-old daughters were also in the car and both survived.
Senior Sergeant Greg Brown, the officer in charge of road policing for Hawke's Bay, said Ms Manaena wasn't speeding when the crash happened.
She had herself and her children's seatbelts correctly fitted, she was driving a modern vehicle fitted with airbags.
She had simply made a mistake.
Jo said she could understand how the error happened.
"I'm a mum, so I know what it's like ... She was just a busy young mum, and it was a lapse in judgment."
Mr Brown said the crash site had "a bit of a local reputation" due to the nature of the highway's corners creating blind spots.
For many drivers, it had become a habit to "straighten the corner" by crossing the centre line, believing nothing was coming the other way.
While a coroner is yet to make findings in relation to the crash, a Serious Crash Unit report raised concerns that have been discussed with the NZ Transport Agency (NZTA).
After the crash the standard white dashed centre line was replaced with a solid double yellow line and rumble strip, to encourage drivers to stay within their lane.
But several locals complained that drivers were ignoring the new road markings. As a result, police began Operation Centreline, which involved taking photos of cars crossing the line and prosecuting the drivers.
Offending drivers faced a fine of $150 plus demerit points, or a dangerous driving charge.
Mr Brown said in a period of seven hours during the past three weeks at the site, police caught "at least 25" drivers crossing the centre line. They were all fined.
Most drivers caught cutting the corner had made the excuse they could see there wasn't a car coming.
Mr Brown disagreed.
"The truth is they cannot see what is coming, and they are simply playing Russian roulette with their life."
Police would also target roads with similar corners such as SH5, SH2 to Wairoa, Clarkson's Hill on SH50 and Taihape Rd.
"We want drivers to understand it is a bad habit to get into and is simply not worth the risk."