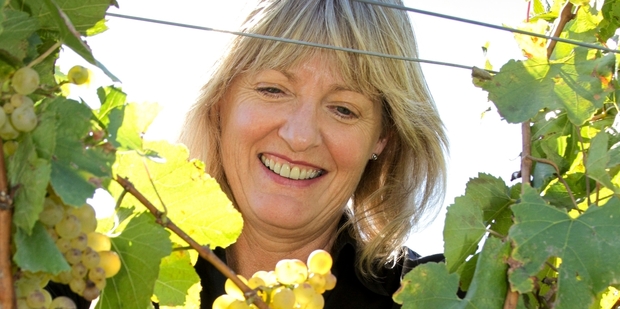 A record number of golds are in prospect next month, says one of two Hawke's Bay judges preparing to taste and test top tipples at the 12th annual New World Wine Awards.
And the Bay's wineries could be among the winners after two great growing seasons on the trot.
The 2014 awards will see 753 New Zealand wines, 152 from the Bay, undergo judging for gold, silver and bronze medals and Pask managing director and winemaker Kate Radburnd is expecting class results.
While wines from the 2013 vintage will dominate the line-up 186 new 2014 vintage varieties will also be under scrutiny.
"Both were exceptional vintages so I am absolutely looking forward to being part of this," Ms Radburnd, who has been involved with the awards since they began, said.
"We should see some very solid wines, and particularly for me the 2013 vintage because it will be the first time some of these reds have been shown."
The reds, she predicted, would "shine through".
Hawke's Bay's chardonnays had always consistently performed from vintage to vintage, and had collected plenty of golds in past competitions, but this could be the year of the reds.
The fact there were 152 Bay wines on the list, more than during the past three years, was a clear indication the 2013 and 2014 vintages had been among the very best, Ms Radburnd said.
She will be joined on the 13-strong judging panel led by Jim Harre by fellow Bay winemaker Barry Riwai from Clearview and with a record number of wines on the tasting tables this year will spend three days judging, instead of the usual two.
All up 1187 wines from 176 vineyards are entered, including 320 from Australia and 114 from France, Spain, Italy, Chile, South Africa and Argentina.
The New World Wine Awards are unique in that affordability and availability of the wines are the key criteria for entry - responding to consumer demand for high-quality but affordable wines.
Wines entered must retail for $25 or less a bottle and there must be at least 6000 available for sale.
Ms Radburnd said in her years of judging at the awards she had never been disappointed at the overall quality.
She said the judges used an internationally recognised 20-point blind tasting system and accordingly the gold medal winners would be international-class gold-medal wines. Last year's awards led to four golds and 16 silver medals coming the Bay's way.
Asked if the great 2013 and 2014 vintages were likely to see those numbers increase Ms Radburnd said, "We certainly hope so."
The results will be released in September.