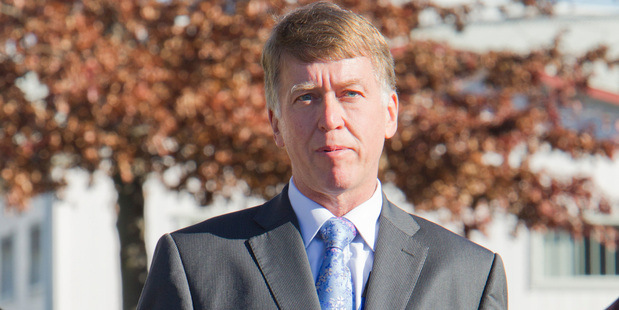 More than half of Hawke's Bay Maori adults are obese, according to Ministry of Health figures.
One third of the region's adult population is obese, up from 26 per cent in 2007, as measured by the New Zealand Health Survey.
The latest figures showed 51 per cent of Maori adults were obese compared with 29 per cent non-Maori. Nationally 48 per cent of Maori adults were obese.
About 12 per cent of Hawke's Bay children aged 2-14 years were obese, similar to the national figure of 11 per cent and up 8 per cent from the 2007 figure for the region and the rest of the country.
Hawke's Bay District Health Board (DHB) chief executive Dr Kevin Snee said the data was "depressing reading, especially given our focus on healthy eating and physical activity promotion programmes".
Obesity was "a key problem in our community" and a set of proposals would be developed to address the problem.
"Obesity is a major public health problem in New Zealand with a number of health professional bodies, such as the New Zealand Medical Association, highlighting the issue recently and seeking urgent action to address the lack of progress in halting or reversing this problem," he said.
"Obesity is a known risk factor for numerous health problems, including hypertension, high cholesterol, diabetes, cardiovascular diseases, asthma, arthritis and some forms of cancer."
At a recent DHB board meeting chairman Kevin Atkinson said the new figures required "some pretty serious thought about what strategies are put into place".
He said the voluntary nature of present strategies was not working.
DHB director of population health, Dr Caroline McElnay, said it was a world-wide problem and research showed the importance of antenatal infant nutrition. "Any anti-obesity programme has to tackle that area as well, so you need a mixture of prevention and weight management," she said.
About 5000 Hawke's Bay people were classed as very obese.
DHB deputy chairman (also Ngati Kahungunu Iwi Incorporated chairman) Ngahiwi Tomoana said the iwi would look at investing more resources into proven programmes.
Dr Snee said making healthier choices was becoming "increasingly difficult" for people worldwide.
"Community based health promotion approaches are not sufficient in themselves and need to be supported by policy and regulatory actions both nationally and at a local level," he said.
"This will be very challenging but a failure to curb rising obesity in our population will result in worsening health, a reversal of the gains that we have seen in reductions in death rates, increasing health care costs and ultimately reduced life expectancy."
New Zealand is ranked fourth fattest in the OECD, behind the United States, Mexico, and Hungary.