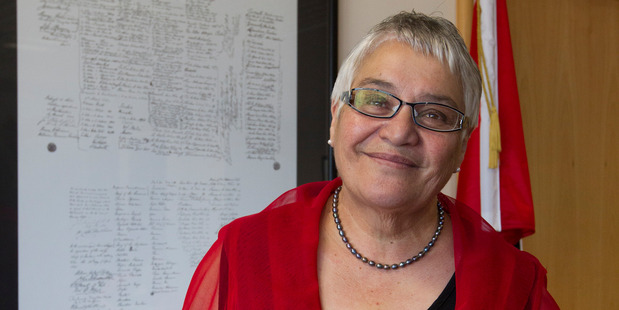 Maori Party co-leader Tariana Turia has praised the work performed by Te Kupenaga Hauora - Ahuriri.
The organisation celebrated its 20th anniversary at the War Memorial Conference Centre in Napier on Saturday.
The Associate Minister for Health said this organisation had spread the net wide across this rohe (region).
"A net which has within its reach tamariki, mokopuna, rangatahi, kuia and koroua - it's all about whanau."
Te Kupenga Hauora - Ahuriri is a registered charitable trust based in Napier City and providing health and social services in Hawke's Bay.
The trust began delivering services in 1994 as the result of a close affiliation with the local branch of the Maori Women's Welfare League and Nga Kohanga Reo (Maori Language nests).
Since then, the service has expanded to include a range of primary health care services.
The organisation has shown consistent growth since inception and now provides a range of services for whanau in its area with a particular focus on tamariki, rangatahi in decile one and two schools, whanau residents in the lower socio-economic suburbs in Napier and surrounding districts as well as the elderly.
The minister said the organisation had acquired a reputation as a significant provider of health, social and disability support services.
"[They] have actively supported whanau with tamariki and rangatahi in decile one and two schools and lower socio-economic communities across the Bay. The teams have travelled throughout Napier - from Mahia in the North, to Takapau in the South and right throughout Central Hawke's Bay."
Turia said the organisation had a staff of more than 40, delivering a range of services to over 7900 registered clients and providing health services to over 2000 students.
Two women were instrumental in the success the organisation had achieved were chairwoman Te Maari Joe and chief executive Audrey Robin.
"I don't think we have to look further than the two amazing powerhouse women who have been with [the organisation] from the start - two visionaries.