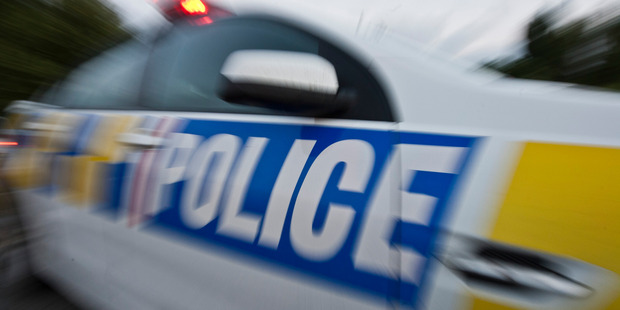 The impact for police and the public after firearms were stolen in a burglary in Dannevirke over the weekend could be "catastrophic", Tararua's senior sergeant says.
Nathan Davis told the Dannevirke News: "Stolen firearms aren't going to be used to go hunting, they're going to be used for criminal offences."
The firearms were stolen over the weekend, with one unsecured firearm stolen, as well as others from a locked cabinet.
"The key for the locked cabinet was located by the offenders and this theft is a huge concern for police," Mr Davis said.
"It's important people with firearms know their obligations as responsible owners and leaving them unsecured just isn't acceptable.
"By not taking 60 seconds to lock away their firearms and hide the key creates massive problems for the police."
However, Mr Davis said police did not want to arrest and charge firearms owners.
"We need to be told when firearms go missing and I don't think arresting and charging an owner is going to help. Changing their mindset is the key. It's important the key to a gun cabinet is hidden properly.
"We can all take a few simple steps to protect our property and it's a message for everyone, not just owners of firearms. Make it hard for your property to be stolen."
Despite a spate of break-ins over the past weekend, Mr Davis said Dannevirke did not have a huge burglary problem.
"Studies do show if a town or city has a high burglary rate it also has a high crime rate," he said. "That's not the case here."
Along with the police, the community patrol was also playing an important role in crime prevention and detection, Mr Davis said.
"Our community patrol is very, very good. They're a group of volunteers who give up their time for free. It's pretty easy for people to sit back and criticise them, but these people have full-time jobs, are parents and grandparents and what they do for us is magnificent. Instead of criticising, perhaps more people should put their hands up to volunteer to work with the patrols."
And while the order is in for Dannevirke's 37 CCTV security cameras, Mr Davis said the system would not provide all the answers.
"It's a good prevention tool, but it's up to the public to be vigilant and secure their property," he said.
Peter Wimsett, the Tararua District Council's manager of strategy and district development, said Dannevirke's CCTV system, was something quite spectacular and was due to arrive in six to eight weeks.
Meanwhile, Mr Davis said the police's relationship with the public was vital in helping prevent crime in communities.
"As police we have the PIERS framework - prevention, intelligence, enforcement, reassurance and support.
"Only enforcement is 100 per cent down to the police, the other aspects require us to work in with our community.
"At the moment, the recovery of the stolen firearms is more important than locating the offenders and we're appealing to the public for help."
If you have information which would help police locate the stolen firearms you can
call 06 374 7081, or the confidential Crimestoppers number 0800 555 111.