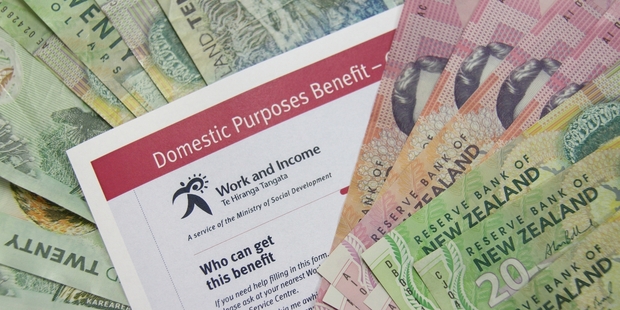 Hawke's Bay beneficiaries are illegally claiming hundreds of thousands of dollars in welfare payments each year.
Ministry of Social Development (MSD) figures show 42 Hawke's Bay beneficiaries were successfully prosecuted for benefit fraud in the year to June 2013, for payments totalling almost $1.7 million.
This was up from the previous financial year, when 39 benefit recipients were successfully prosecuted for $1.1 million.
Hastings had the highest number of successful prosecutions last year with 23, worth close to $780,000 in fraud debt, followed by Napier, then Waipukurau.
Wairoa had only two successful prosecutions, worth $114,777.
Hastings Budget Advisory Service co-ordinator Greta Wham said the service wouldn't work with anyone who was defrauding the welfare system until they "put things right".
That included even if fraud was "suspected".
Benefit fraud wasn't widespread in Hawke's Bay but there were certainly people who took advantage, she said.
"I think people do it because they can get away with it."
However, a new law coming into effect next month, which will hold partners equally accountable, would help reduce the number of beneficiaries who lied about their relationship circumstances to get more money.
"It [relationship fraud] is probably the most common one we see here."
Nationally, 957 beneficiaries were prosecuted in the year to June - 906 successfully - establishing fraud debt worth more than $32.6 million.
Under the Social Security Act, anyone who makes a false statement to claim benefit money illegally can face a maximum penalty of 12 months in prison and a $5000 fine.
More serious cases of benefit fraud can come under the Crimes Act, in which case offenders can spend up to seven years in jail.
MSD's deputy chief executive of Student, Seniors and Integrity Services Iona Holsted said all fraud debts owed to the Ministry of Justice were actively followed up, often with the help of police asset recovery teams.
The ministry had a range of powers to recoup the debt including stopping offenders from leaving the country, she said.
However, repayment was flexible and done on a "case-by- case" basis, she said.
"These repayment arrangements are reviewed and adjusted if a client's circumstances change.
"Sometimes, however, there are circumstances when clients are unable to repay their debt, for example if they are in prison or unable to be located."
The total balance of fraud debt owed to the Crown is currently $128 million.APNZ