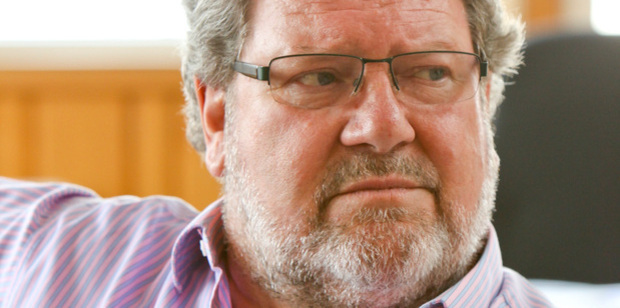 We may earn less and have fewer qualifications than other Kiwis but a government report says Hawke's Bay residents are more content than most New Zealanders.
According to the 2014 Regional Economic Activity Report, released by Economic Development Minister Steven Joyce this week, 90 per cent of Hawke's Bay's population feel satisfied or very satisfied with their lives.
Over the entire country, 87 per cent of people say they are satisfied or very satisfied. Hawke's Bay's 90 per cent figure is second only to Southland, at 91 per cent.
The least satisfied of the country's 16 regions is Gisborne, with a rating of 82 per cent.
The high level of life satisfaction reported by Hawke's Bay residents comes despite the region failing to measure up in economic terms.
At $74,300, the region's average household income is significantly below the national average of $88,400.
Skilled or highly skilled jobs account for only 60 per cent of total employment in the region compared to 69 per cent nationally.
Regional unemployment, at 7.8 per cent, is also significantly above the New Zealand average of 6.1 per cent.
But the report points out that Hawke's Bay's lower incomes are partially offset by the region's lower housing costs.
"The region has relatively low average household income and GDP per capita, contributing factors being the dominance of lower earning primary industries and a high proportion of unskilled labour in the workforce," the report says.
The Mayor of Southland, Gary Tong, said his district's clean image, its people and affordable housing contributed to making it a slightly more satisfying place to live than Hawke's Bay.
"You have the sun and we have the long twilights in the summer," he said.
Napier Mayor Bill Dalton said Hawke's Bay's combination of affordable housing and lifestyle made it "the best place to work, live and play".
He said while young people could earn more living in Auckland, those choosing to do so "have absolutely no show of getting on the housing ladder unless they go to some dreadful area".
The report said the median house price in Hawke's Bay was $295,000, compared to the national average of $397,000 and $565,000 in Auckland.
Hawke's Bay home renters paid an average of $14,600 a year compared to the national average of $18,700 and $22,900 in Auckland.
"We live in a fantastic region," said Hastings Mayor Lawrence Yule.
"If you've got a job you'll struggle to find a better place with everything going for it that we've got here. But if you haven't got a job, things are pretty difficult."
This region's GDP increased by 12.9 per cent between 2007 and 2013, well below the national increase of 24.5 per cent.
Last year's drought in the region, and the 2007 closure of British American Tobacco's Rothmans tobacco factory in Napier were two significant events that had impacted on economic growth and employment, the report said.
As Hawke's Bay Regional Council prepares to vote on whether to support the Ruataniwha water storage scheme later this month, the report said improvements in irrigation capacity and water management will make the primary sector more resilient to drought, and increase capacity for dairy farming, horticulture, viticulture and arable cropping.
"Other areas of potential include equipment manufacturing, food and wood processing and biotechnology, and development of distribution chains."