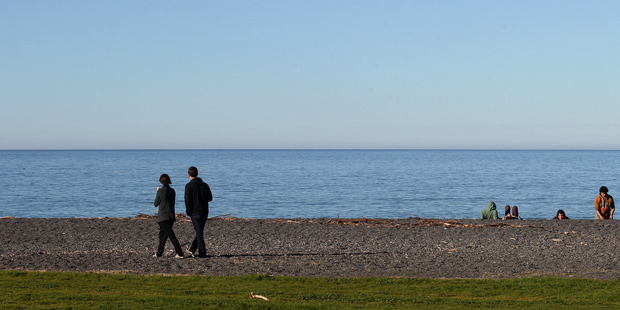 Napier topped the country for the highest temperature for May and Niwa meteorologist Chris Brandolino is predicting more to come for Hawke's Bay.
Mr Brandolino said May was a particularly sunny month for most of the North Island.
Napier had the highest temperature, registering 26C on May 6, while the lowest temperature was -7.4C in Middlemarch on May 30.
The little South Island settlement of Waiau was the next best with a recording of 25.3C on May 5, followed by Ngawi, near Wellington, recording 24.3C on May 6.
Though the Bay was experiencing a cold snap, Mr Brandolino said he expected above-average temperatures in June, July and August.
"That's not to say it's going to be fine all the time. There will be cold snaps and you will get rain."
He said temperatures were abnormally high for much of the South Island and lower half of the North Island, where mean temperatures were typically above average (0.5 to 1.2C above average).
Near-normal temperatures (within 0.5C of May normal) were observed elsewhere.
A cold snap in the last week of May had brought hail and snow to low levels in the lower South Island, followed by frosts nationwide, which were severe in inland areas of the South Island.
Parts of Auckland and Northland observed record or near-record low minimum temperatures on May 28.
May was a dry month for many parts of the North Island but a particularly wet month for southern and western parts of the South Island.
However, Wairoa had recorded the lowest rainfall, with no rain for May - the first time since records began in 1964 for the town.
The MetService said Hawke's Bay should see some sunshine during the next three days, with temperatures as high as 19C, and light winds on Saturday.
However, high cloud was predicted for Sunday with northerlies developing, a high of 18C and a low of 10C.