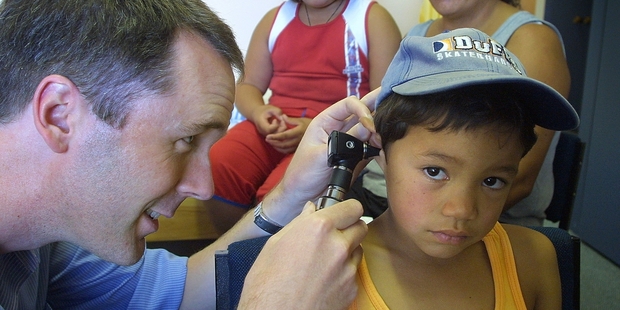 Making doctors' visits free for children up to the age of 13 will give families peace of mind and help keep infection out of Hawke's Bay schools, a local principal says.
Steve Driver, principal of Bridge Pa School in Hastings, said better access to medical care would prevent conditions such as school sores from going untreated among local kids.
Free GP visits for children will be extended from age six up to 13 under a $90 million boost announced in this week's Budget.
Under the scheme, all primary school-aged children can go to a doctor for free, any time of the day, as well as being entitled to free prescriptions.
The changes, which will be offered through general practices from July 1, 2015, will benefit more than 400,000 more children nationwide.
Mr Driver said the scheme would give students and their families "peace of mind".
"It will be very positive for our students. We're a decile 2 school with a 100 per cent Maori roll, so in terms of government policy, that will definitely reach the targeted audience."
Cost was a big factor in preventing parents from taking their kids to the doctor, so the changes would hopefully encourage them to go whenever it was needed, he said.
Sick children, including some with school sores, were sometimes showing up at school untreated, putting other students at risk. But free doctors' visits would help curb that.
"The fact that you can go free is great. I think it will make a big difference to our families ... it's just that peace of mind. You can just go without having to worry about the cost."
New Zealand Principals' Federation president Philip Harding said out-of-school factors were critically important to a child's education.
"One of [these factors] is their health, and the other one is nutrition and food. To see at least one area ... being tackled by the Budget is a positive sign," he said.
"Schools are a microcosm of breeding bugs and nobody wants to be in a room with sick children."
Children's Commissioner Russell Wills said every winter, poor preschool and primary-aged children with chest and skin infections that had been left too long crowded the children's wards at state hospitals.
"We commonly find that parents didn't take their child to the GP because they couldn't afford it," he said.
"If they'd been able to, that admission could've been prevented."APNZ