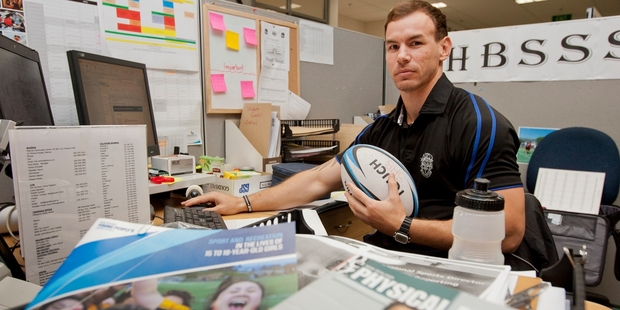 Some rugby players shun the utility tag.
Others like Progressive Meats Ltd Havelock North utility back Junior Armstrong relish the label. In fact he is also happy with the second string halfback role and it was while he had this job that Armstrong produced a player-of-the-match performance in Saturday's 39-13 win against Northfuels Central at Waipukurau to become the seventh weekly winner in the battle for the Tui Hawke's Bay Today Club Rugby Player of the Year award.
This is a mighty feat considering his team's No1 halfback is former Magpie Isaac Paewai and Armstrong, 24, a fifth season premier player, has only been playing halfback on an off-and-on basis since 2011.
"I started as a winger in the team during the 2009 and 2010 seasons and the following year got the halfback job by accident. We heard we could be losing Isaac to the Magpies and I was told I had the skillset for halfback," Armstrong said.
"It was a similar story this season. I started out as a winger but when we realised we needed a backup halfback I put my hand up for the job."
Armstrong and his brother and Havelock North midfield back, Levi Armstrong, missed the villagers 20-all club day draw with IMS Payroll Hastings Rugby and Sports on May 3. Their backline struggled that day but displayed improved cohesion against Central and ran in six of the visitors seven tries.
"Central are always tough in Waipukurau so to get a win in that manner was very pleasing," Armstrong said.
A former Hawke's Bay Sevens representative, Armstrong attributed Havelock North's mixed form in the Nash Cup to date to the defending champions short pre-season programme.
"Basically we've just been checking out the standard during the last few weeks. We'll lose Tony Lamborn and Brendon Edmonds to the Magpies and by the time the Maddison Trophy starts we'll be starting to gel. Our co-coach Luke Ottley will play a bit more, we've got Johnny Robin back again and Shannan Chase will be back from injury when the Maddison rounds begin."
Armstrong missed the 2012 season following knee reconstruction surgery after the national Sevens tournament. Last year's Maddison Trophy semifinal loss to Hawke's Bay Insurances Ltd Napier Old Boys Marist was his first game back.
"I used the touch season and Havelock's Sevens programme to get my match fitness back and I'm enjoying being out there again."
After working part time for Sport Hawke's Bay for four years Armstrong took on the role of education team leader three weeks ago. His main role is to help look after sports co-ordinators from the province's 24 secondary schools.
"I manage five part- and full-time staff ... it has its ups and downs and a lot of the stuff I do is beneficial for my rugby."
It's easy to picture Armstrong commanding his staff in the cool but authoritative manner he barks at his forwards on the rugby field. There's no doubt he has the class to push Paewai hard for starting time during the remainder of the club season.
A lack of depth at halfback won't be an excuse should Havelock North fail to make the Maddison Trophy semifinals.