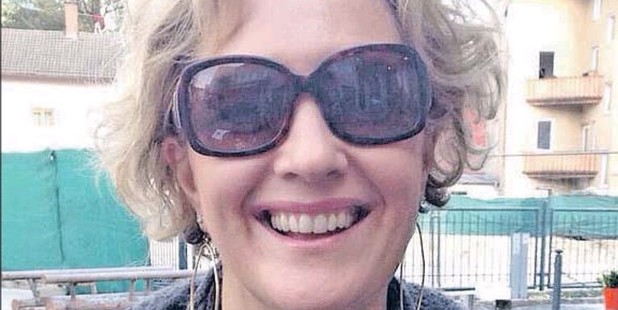 Hastings mother Kirsty Porcer has noticed a "massive change" in pain levels and is feeling "amazing" following four-weeks of experimental cancer treatment in Germany.
After being discharged from KliniK hospital, she will spend a week resting in London before making the 24-hour flight home to New Zealand.
"The Doctors were very pleased with my progress, I had two rounds of hyperthermia just over three hours at 41.7 degrees, along with a low dose of three different chemo therapies," she said.
"The first round knocked me a little and I slept pretty much solidly for six days - I was awake for two days and then back in for the second round. Once again I tolerated over three hours (in a very controlled condition) of the 41.5-degree heat with chemo - this round I was less tired and sick and was up and in the park sitting in the sun with my sister by day two."
As well as local hyperthermia treatment on her tumours, Ms Porcer had two infusions of anti-oxidants and other essential minerals every day and was put on a restricted "anti cancer" diet, which cut out sugar and anything refined or processed.
While it was hard being away from her two children, initial progress looked positive and had given her a boost.
"The activity of the tumours is showing zero which is very exciting but, just to make sure, I am to go back there in six weeks."
When doctors told the 42-year-old in January that stage-four breast cancer had metastasised to her bones - including hips, legs, knees and crucially her spine - she sought an alternative way to fight the aggressive form of cancer.
First, she had to raise $100,000 to cover costs - a Givealittle account was set up by friends, and people from throughout the world had donated $44,779 to date.
"I am very hopeful, I feel amazing, and I am very very grateful.
"Without all of you raising [money], and Air NZ helping with special fares, it would not have been a possibility at all and my future looked very grim."
Friends worldwide continued to raise money to repay a loan which got her to Germany, and allow to fund follow-up treatment.
"Any donations surplus to my treatment fees I am donating to the Cancer Society, [who are] quietly supporting us all behind the scenes."