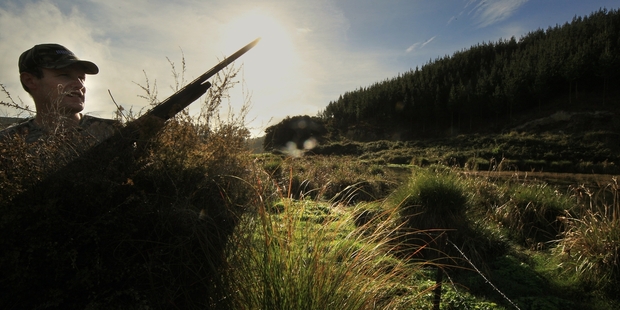 Hawke's Bay Fish and Game are urging hunters to obey the rules and regulations for game bird hunting and be a responsible firearm owner and user.
"We're lucky in New Zealand to be able to practise the tradition of game bird hunting," Hawke's Bay Fish and Game general manger Pete McIntosh said.
"It's more than just pulling that trigger - it's about socialising with friends and family and enjoying the outdoors, of which we are blessed with here in the Bay."
The new season is also the busiest time of the year for hunting shops as hunters buy ammo, licences and the latest gadgets to attract ducks to their ponds.
"Adults become kids again as they drool over all the new toys at the shop," Hastings's Rivers to Ranges owner Jeremy Hanaray said.
The Wild Game bird food festival allows hunters to have their game prepared, cooked and presented by a local chef and have the meal matched up to an appropriate local beer or wine.
During the season Compliance Rangers and police staff will be repeating last year's joint effort to ensure all hunters are hunting safe and not breaching regulations.
Last year's effort saw a number of hunters not following the rules and the firearms code, which can have dire consequences, including having gear and equipment confiscated and maximum fines of $10,000 and community service.
"Hunters who are ignorant and take more than what's allowed have the same effect as a fishing trawler taking more than their quota. It's not only unfair on the hunters that hunt within the rules - it's unfair on future generations, that are reliant on good management practices now, so they can enjoy and reap the rewards of what game bird hunting is all about," Mr McIntosh said.
The game bird season kicks off at 6.15am on May 3.