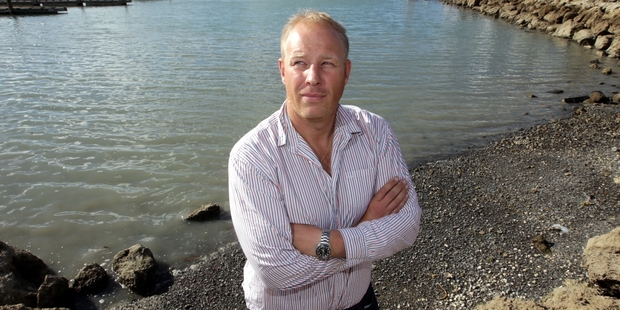 The operator of four high-profile hospitality venues has lost three.
Alex Kersjes had Turks Bar and The Peak restaurant in Havelock North, the Corn and Cow (formerly The Corn Exchange) in Hastings and The Dutch at The Bluewater bar in Ahuriri, but this week his businesses, that operated the venues, were placed into liquidation.
All venues continue to trade.
Mr Kersjes bought Turks Bar last year but on Tuesday it went into receivership and liquidation.
A director of the company he bought Turks Bar from, Jason Dean, said he took over management the same day on behalf of the receiver.
There was still an amount outstanding from the sale of the bar and many people were still owed money, he said.
"We took the phone off the hook after the first couple of days."
Mr Kersjes said he was working through problems and was confident of "a good outcome for our suppliers and staff".
"We've really fronted on this and I have called everyone involved that I am aware of."
He said the Corn & Cow would be placed on the market by the liquidator. It was renamed because of a steak-theme change to its menu.
Liquidator Tony Maginness of McDonald Vague was unavailable for comment.
Mr Kersjes said a decision on whether he would continue operating The Dutch at The Bluewater bar in Ahuriri was pending and he planned to continue operating The Peak restaurant on Te Mata Peak in Havelock North, despite the liquidation of the company that operated it.
He said he is proud of what he achieved with all four businesses and planned to continue operating to pay creditors.
"Two of those businesses had closed prior and I am very proud of what we have done to turn them around."
He said there was no pattern of failure, despite the demise of a company he was managing director of in the UK. The company operated Altitude 360, a high-profile corporate venue in Westminster's Millbank Tower. In 2006 it went into administration with creditors owed 6 million ($11 million). The building was damaged by student riots and the venue forced to close.
Mr Kersjes said he left the company when Altitude was successful, after a disagreement with the chairman.
"The company was doing very well but took a dive. The chairman put that company into liquidation and continued trading. I returned on his request to help try and turn it around. We again had a difference of opinion and I left after about three months. About six or seven months later that company went into liquidation."
He said he was in contact with his Hawke's Bay creditors and had no plans to hide.
When asked if he had bitten off too much in Hawke's Bay, the Havelock North man said hindsight was "a beautiful thing" but the voluntary liquidations were the right thing to do because most staff still had jobs.
"We have four very successful businesses but I have more on my plate right now."