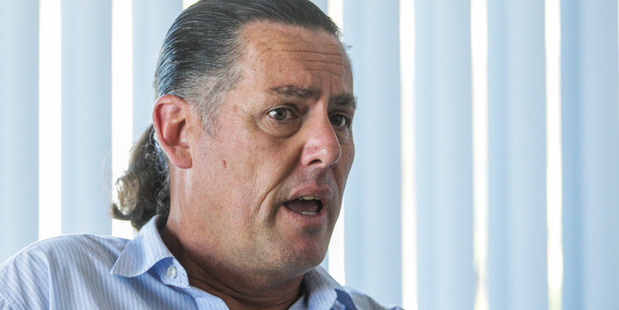 Napier Mayor Bill Dalton and newly-selected National Party candidate Wayne Walford have clashed over the issue of legal high sales in the city.
The pair's war of words comes as the possibility of a legal challenge against the closure of two psychoactive substances stores in Hastings mounts and police say they they have stepped up monitoring of a Napier shop which is now the region's only remaining licensed outlet for the drugs.
In his first policy-based media statement since being selected as National's Napier candidate for the September 20 election, Mr Walford yesterday called for Napier City Council to take action to close the Napier store, Adult Selections, on Dickens St.
His call follows Ministry of Health action late last week which forced two similar stores in Hastings to close.
The ministry suspended their licences for 21 days while it investigated whether they were operating in breach of Hastings District Council's approved product policy which regulates where legal high stores can be located.
"City Councils around New Zealand have been able to design their local policy to make it very difficult for these stores to trade," Mr Walford said. "A result of this has been closures in Hastings and Hamilton. I call on the Napier City Council to ensure that their policy settings enable the closure of the Napier store as well."
Mr Dalton hit back at Mr Walford, blaming "his government" for the fact that the Napier store was still able to sell the drugs.
"I suggest Wayne Walford does his homework before he fires off electioneering statements.
Thanks to his government, we are powerless to shut these vile establishments down. If we had that mandate, I can assure you, Napier wouldn't have any stores selling legal highs."
Mr Walford said he stood by his statement that it was up to councils to take action under their policies to close the stores.
He said the legislation controlling the drugs was passed with the support of all major parties last year and was therefore not only supported by National.
The law was passed by 119 votes to one, with only John Banks of the Act Party opposing it, on the grounds that he objected to legal highs being tested on animals.
It is not just the legal high issue that divides Mr Dalton and Mr Walford. As chief executive of the Hawke's Bay Chamber of Commerce, Mr Walford has been promoting the proposal to amalgamate the region's five local authorities into a single Hawke's Bay super council. Mr Dalton is a staunch opponent of amalgamation.
Meanwhile, the owners of one of the two closed legal high stores in Hastings, Gordon Arcus, was in Auckland yesterday discussing legal action against the council with a psychoactive substances industry lobby group.
Grant Hall, general manager of the Star Trust, which advocates on behalf of legal high retailers, manufacturers and importers, said he met Mr Arcus in Auckland as the group worked on a legal strategy to combat the store closures.
Mr Hall said the trust was planning a High Court judicial review challenging the closures.
It was asking each of the 156 legal high retailers in the country to contribute $1000 towards a legal "fighting fund" to mount the challenge, which he estimated would cost $100,000.
The trust was likely to challenge the closure of six stores in Hamilton first before it set its sights on Hastings, he said.
Hastings Mayor Lawrence Yule said he made no apology for his council's policy. The council had taken legal advice before adopting its policy and was confident it would stand up to a judicial review.
Police community relations supervisor Nigel Hurley said with the increase in customers at the Napier store following the closure of the two Hastings stores, police had increased patrols in the Dalton St area.