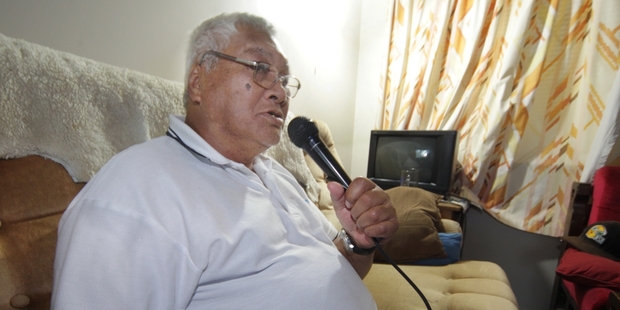 Hastings District Council is relaxing the rules around eligibility for its pensioner flats, lowering the age limit for applicants from 60 to 55.
The rule change is aimed at saving the council money by keeping occupancy rates at the flats high, but it has council staff and existing tenants worried that the new younger arrivals will cause problems.
The council surveyed its existing pensioner tenants in November about a possible lowering of the age limit.
"The main concern noted by surveyed tenants was a perception that those in the under-60 group would be noisier and less well behaved than their older counterparts," housing officer Kathleen Nicholas wrote in a report prepared for the council's district development committee.
Despite that concern, which was shared by council staff, Ms Nicholas' report recommended the council adopt the lower age restriction.
"Officers consider there may be an increase in noise-related conflict, particularly as the younger tenants tend to have higher number of visitors," her report said.
"However, there are already provisions in the tenancy agreement that give the Housing Officer the necessary power to address this. Officers consider, on balance, that the social and financial benefits of this option outweigh the potential issues associated with any increase in noise."
Under their rental agreements, tenancies could be terminated if a tenant "causes a disturbance, creates a nuisance or in any way interferes with the quiet enjoyment of other tenants".
The council owns 220 single-bedroom pensioner units across nine complexes. It needs to maintain occupancy rates above 95 per cent to keep rents down but has only had 91 per cent of its units occupied over the past eight months, prompting a review of the eligibility criteria.
Donald Paenga, a tenant at its largest complex, the 64-unit Swansea Village in Flaxmere, was singing karaoke in his flat when Hawke's Bay Today visited yesterday.
Mr Paenga said he was 55 himself when he moved into the flat 14 years ago at a time when different rules applied. He welcomed the council decision to lower the age limit again.
"They [55 to 59-year-olds] are not much different than we are. It's good to talk to someone younger," he said.
"We're talking to the same people all the time. If you bring in new people with new ideas that's a good thing."
At yesterday's committee meeting councillors approved the age limit reduction on the condition that over 60-year-olds would still be given priority for units if demand increased.
The reduced age limit pleased councillor Mick Lester who told the meeting: "Great, I can now apply."