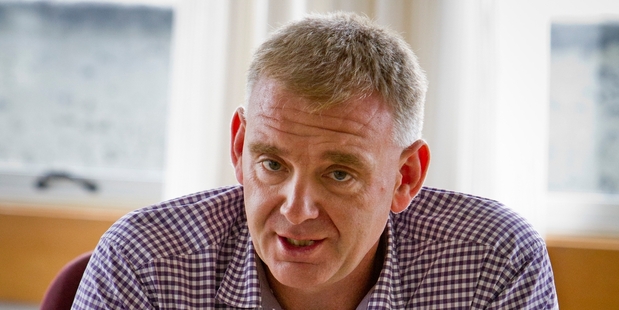 The Napier City Council has spent $33,000 on an independent consultant's report which it says confirms its water systems and roading network are in good condition and adequately maintained.
The 78-page report was an initiative of the council's chief executive, Wayne Jack, who took up the role in September last year.
Mr Jack said it was partly an opportunity to understand the city's assets as he began his new administration at the council and also in response to claims raised as part of the inter-city slagging between Hastings and Napier generated by the amalgamation debate.
Opponents of plans to merge Hawke's Bay's five local bodies into a single council have argued that the move will be bad for Napier ratepayers because under the proposal they would eventually be shouldered with about $55 million of debts now held by the Hastings District Council.
Some in the pro-amalgamation camp have responded that the reason Napier's council is debt-free is that it has under-invested in infrastructure over the years and therefore there is a hidden upgrade cost that would eventually have to be covered.
Mr Jack said the new report, led by Waugh Infrastructure Management of Timaru, dispelled that theory, but that was only "a small part" of the reason the report was commissioned.
"The most important part is about having the data to go into our asset-management plans. There were some comments coming from a very small part of the community about infrastructure but the main part was about how were our asset-management plans being done and what were the gaps.
"What this has done is show that really there are no issues. We are across them all."
The report concluded that the city's assets - including wastewater, storm water systems, water systems and roading network - were: "professionally managed in accordance with appropriate practice and Napier is very well positioned to meet any future infrastructure-related growth or renewal challenges".
The report says Napier ratepayers have invested $1.25 billion in infrastructure over successive generations.
Mr Jack said the cost of the report was money well spent in the context of the value of the assets.
Napier Mayor Bill Dalton said he welcomed the report.
"There have been those who have been determined to show us in a poor light in terms of our infrastructure plan and now we have independent advice that our infrastructure plan is good," he said. "There are those that want to suggest that the reason why we're in good financial shape is because we don't do our infrastructure, this gives a lie to that theory."
Hastings Mayor Lawrence Yule said he had not entered into the debate over whether Napier had under-invested in its infrastructure.
"To me, Napier's low debt is not about that, it's about the fact that they got all the land out of the sea in the 1931 earthquake."
That land had generated rental and lease income, and more recently, income from land sales, Mr Yule said.
"That's the difference between the two councils, effectively, on the debt thing.
"I've never got into the infrastructure issue - people have raised it with me but I have no knowledge of it. I'll have a look at the report with interest."
Mr Yule said the Hastings District Council had not carried out a similar report but was held in high regard for its asset management.
"I'm pretty comfortable about where our asset management is."