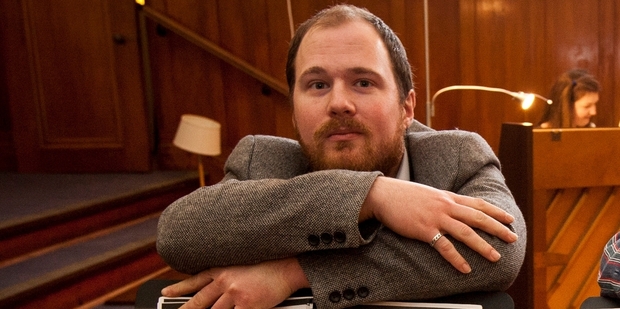 Hawke's Bay Workshop Singers mark their 10th year of involvement in Art Deco celebrations with concerts of classic hits from the 20s and 30s.
The first one was yesterday and the second is on Saturday.
Joining them as guest artists are Thomas Barker, who had one of the major roles in Napier Operatic Society's Phantom of the Opera and Opera Hawke's Bay's La Traviata last year, and for the first time, Joan Shaw.
Besides providing the entertainment, the singers will also be encouraging singalongs, and there will be prizes for the best dressed male and female.
Singers spokeswoman Anita Davies said they had decided to hold a matinee as well this year to cater for people who didn't wish to venture out at night. Last year's Deco Memories was "a roaring success" and enjoyed by a wide range of visitors including from America, Ireland and Germany.
Shaw will also be appearing at Jazz Vespers, being held a week later than its usual third Sunday of the month timing, so as to coincide with Art Deco Weekend.
While Shaw has performed in shows and solo for many years, including with the Palmerston North Operatic Society and with jazz big bands, having moved to Hawke's Bay a year ago she is a relative "newbie" on the local scene.
A confident performer since winning a talent quest at age 5 with a rendition of All Things Bright And Beautiful, now in her "senior years" she performs jazz, classical, musical and cabaret tunes, through to the more modern era, including Susan Boyle numbers.
Her repertoire includes Summertime, My Baby Just Cares For Me and I Get a Kick Out Of You, and for Deco Memories she plans to perform The Lady is a Tramp and It Don't Mean a Thing (If It Ain't Got That Swing).
Born and raised in Dannevirke, Shaw had an entertaining experience during last year's Art Deco Weekend - going from carriage to carriage performing during the steam train's Pea, Pie and Pud Run. She is also a regular performer at local rest homes.
Deco Memories, 8pm Saturday, RSA Napier, Vautier St. Tickets $15 from the Art Deco shop, RSA reception, door sales if available.
Jazz Vespers, 7pm Sunday, Trinity Methodist Church, Napier. Art Deco attire encouraged, supper to follow. Free entry, donations welcome for the Napier Family Centre.