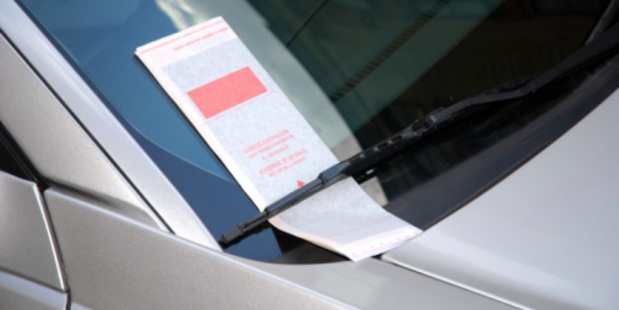 Hastings motorists should keep a watchful eye open for "over zealous" parking wardens stinging drivers with steep "incorrect curb parking" tickets along the city's streets.
Alisha Burridge parked her BMW outside Postie Plus on Heretaunga St on January 25 before going shopping. She was satisfied with her parking job and felt she had considerately left "more than enough" room for other cars and drivers.
However, she came back to her car to find a $40 ticket on the windscreen reading "Incorrect curb parking".
"I had no idea, really, you could get fined for something as minuscule as that - incorrect curb parking," she said.
"I remember thinking 'what on earth is that?'
"Apparently, there is a bylaw or something that says you cannot be over the white lines but I wasn't causing any disruption or obstruction to any other cars."
After sending Hastings District Council an email asking what the infringement was for, she was told council would be proceeding with the process to fine her.
A Hastings District Council letter addressed to Ms Burridge explained the offence by citing Land Transport (Road User) Rule 2004 - Part 6.1.
"Vehicles must be parked with due care and consideration. A driver or person in charge of a vehicle must not stop, stand, or park the vehicle on a road, whether attended or unattended, without due care or without reasonable consideration for other road users," the letter said.
Ms Burridge said she was "simply spewing" about the fine and people would not be aware of such parking offences.
"If it was like $12 it wouldn't be so bad but $40 is quite a lot and pretty steep," she said.
"If they are going to fine people for that sort of thing it's going to be a little gold mine for council."
Hastings District Council parking manager Kevin Deacon said incorrect curb parking generally applied to vehicles that had been driven to the opposite side of the road to park, facing oncoming traffic. He said the council was not "over zealous" but merely maintaining the law and looking out for traffic safety.
"It's a little bit ridiculous, really," Ms Burridge said. "Was the person on duty at the time just having a really bad day?" She has agreed to pay the $40 fine.